Location, location, location: Tours bring fans from screen to scene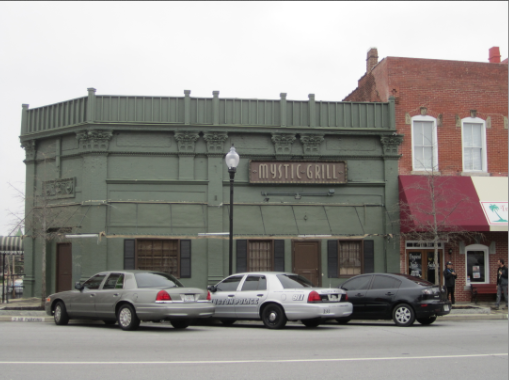 Since its conception, television has been one of the most basic tools of self-indulgence and guilty pleasures. In the plethora of stress and agitation that we call life, it is the epitome of exhilaration—the mostloyal and understanding companion to our bouts of laziness and fatigue.
More importantly, however, it is a means of creation—a never-ending splurge of imagination and greatness. A filter that hurdles human rationale into near oblivion, television is the Disneyland to our inner four-year-old selves, and recently it has taken yet another innovative and thrilling turn for many excited fans.
Movies and TV shows have given us comfort for decades now, but newly formed tours around the country are giving people yet another reason to love the magical portal they call television. With the aid of equally enthusiastic tour guides and fellow couch potatoes, movie and TV buffs can now be transported to their favorite and familiar sets and locations.
From murderous dystopias and snobby, Upper East Side socialites, to the moans and groans of the undead and steamily scandalous small town bloodsuckers, movie and show tours satisfy a new breed of hardcore fans—the ones who want in on the action.
The Original family of Covington, GA
Nothing says "bite me" quite like an artillery of wooden stakes, a couple dozen pints of vervain, and a fiery-haired hostess whose close friends just might be the cast of The Vampire Diaries.
While the idiom itself typically refers to an assertion of annoyance, there is nothing perturbing about the small town that has brought the notoriously dangerous yet deliciously enticing Mystic Falls to life.
Now for those readers who are not TVD (The Vampire Diaries) fluent, Mystic Falls is the fictitious home of protagonist Elena Gilbert, whose life is just slightly more complicated by vampire brothers, Stefan and Damon Salvatore.
Aside from being the preferred dwelling of supernatural entities, Mystic Falls is also the place where darkness is overpowered not by the speed and strength that make a vampire powerful, but by the love and bond of family that make him human.
Covington, Georgia, the real life town behind the nom de plume that is Mystic Falls, is no stranger to the hustle and bustle of the Hollywood high life. From movies and TV shows such as 'Footloose' and 'The Dukes of Hazzard,' the Antebellum-era town has made its mark in the television industry—and thanks to Jessica Lowery's Mystic Falls Tours, it has become even more.
Last Spring Break, after thoroughly converting both my parents into TVD fanatics, I managed to drag my army of a family up to Covington to take one of Lowery's fabulous tours.
Now, many parents (mine included) might have their doubts about out-of-the-way, small town tours. Factors such as hotels, cost, and worth inevitably come into play, and extraneous "knock-off" tours quickly squeeze into the picture, competing to be the one that sounds "the most reasonably priced" or "fair" but not necessarily the most credible or accommodating.
Lowery's tour was different—but my first indication of the fact didn't come from the multitude of celebrities that adorned her website.  It had nothing to do with actresses Katerina Graham and Candice Accola, posed in more than a couple pictures with Lowery and fans.
Nor did it have anything to do with actors Zach Roerig and Steven R. McQueen, who in a video exclaimed rather vehemently "to go see Jessica and take a tour of Mystic falls." It didn't even have to do with my favorite actor, Ian Somerhalder, staking Lowery in an all too perfect picture (though admittedly, that may have prompted an onslaught of giggles and swoons from my sister and me).
No, what really sold me—and, more importantly, what sold my mom—was the fact that Lowery, a business entrepreneur of the most unique and peculiar kind, answered her telephone.
Initially, my mom considered taking a second tour group instead of the Mystic Falls Tours. However, after a couple of phone calls with neither a response nor a call back, Mom called Jessica, who picked up immediately.
Lowery's service was impeccable. From start to finish, she went above and beyond to make certain our experience would be as exciting and memorable as it was comfortable. Putting up with my mom's round of twenty questions, Lowery was spot on with all of her answers, particularly those regarding hotel recommendations. The hotel my family and I stayed at was wonderfully clean, cost-effective, located in a safe environment, and only five minutes away from historical downtown Covington.
The tour itself was phenomenal. Our tour guides—Lowery, Travis (Lowery's husband), and Amber Davis—were bona fide experts on all things TVD. They were kind, helpful, and real—with more than a twinge of humor and fun.
Along with every stop on the tour was a recap of popular scenes and occurrences from the show. While I won't give too much away about the particular locations of the tour, I will say that our group visited many of the same places where several members of The Vampire Diaries cast stood or acted.
From the infamous Mystic Grill to the beloved Gilbert house, fans will not be disappointed with this tour's itinerary. (It is also prudent to note that Lowery's tour is the only one with exclusive access to the Lockwood mansion, so bear this in mind when making tour plans!)
During our trip, we were also given many photo opportunities, including some reenactments, which were taken with the utmost quality and care—without the rush that is almost always a possibility when touring with any big group. Lowery and her family of associates also took the time to really get to know us. To them, we were fellow fans, comrades, and partners in crime, and it was a blast exploring the quaint little town of Mystic Falls with the Vampire Stalkers gang!
All in all, Lowery's tour is a force to be reckoned with. So my advice for any true TVD fan? Take the tour as soon as you can! With summer just around the corner, it will be a worthwhile trip for the entire family. Rain or shine, the Mystic Falls Tours group will make sure everyone has a good time, and who knows? A lucky few just might meet some of the town's most famous vampires.
For more information regarding this now worldwide phenomenon, make sure to visit www.mysticfallstours.com (not to be confused with mysticfallstour.com—the 's' is very important here). A good time is just next-door, so pay Mystic Falls a visit and meet for yourselves the true "Original family" of Covington, Georgia.
"I volunteer myself as tribute!"
For fans that prefer barks to bites, another noteworthy tour, operating in the DuPont State Recreational Forest in North Carolina, is the Hunger Games Unofficial Fan Tours group. Created by Leigh Trapp and Tammy Hopkins, the Hunger Games Unofficial Fan Tours offer a variety of movie inspired games and activities.
Whether it's for a day or a weekend, fans are given the opportunity to fight for their lives—or, at least, to fight for some fun. There are several different tour options that "trainees" may choose from, which include Henry River Mill Village Day Tours, DuPont State Forest Day Tours, and Adventure Weekends.
Each tour varies in price and itinerary, but all are sure to provide a one of a kind experience. In addition to seeing your favorite Hunger Games locations, fans will have the chance to sharpen their archery skills and see if they, like Katniss, have what is takes to survive the grueling wilderness.
For more information regarding the Hunger Games Unofficial Fan Tours, visit hungergamesfantours.com, and may the odds be ever in your favor!
The sights and sounds of the Big Apple
If the outdoors isn't really your cup a tea, then On Location Tours may be the trip for you. New York City is one of the most popular filming hotspots in the movie business. From Spiderman to Friends, it's the place where everything goes down—and now it's sharing some of its most iconic locations with you.
Ever wonder what it's like to pirouette down Fifth Avenue, head held high, shopping bags in tow, like the fabulous Carrie Bradshaw? Ever had dreams of eating lunch on the Met steps like social butterflies Blair Waldorf and Serena Van der Woodsen? Or maybe you're into the classics—what exactly is a day in the life of Tony Soprano like?
Whether it's from your favorite TV show or number one Hollywood blockbuster, On Location Tours will take you straight to the action. From Gossip Girl to The Sopranos to familiar sites from hits like Breakfast at Tiffany's and The Avengers, fun is guaranteed on this tour for any die-hard fan!
Prices and tour packages vary, so for more information visit www.screentours.com. The Big Apple is waiting—and it's ripe for the picking.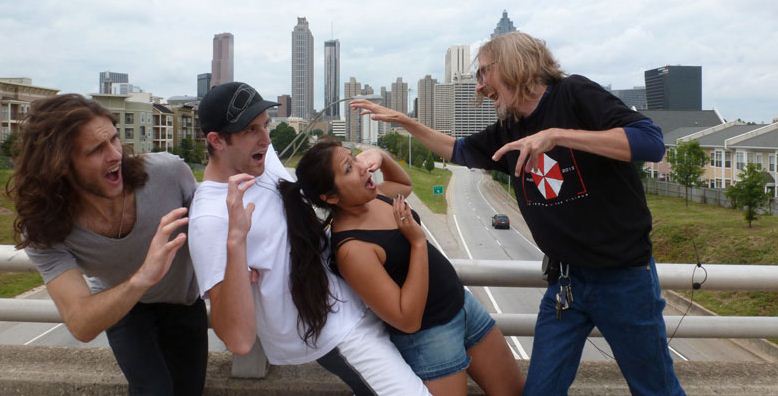 Walking alongside the dead
Georgia may be renowned for its peaches, but its population of limbless zombies is nothing to be scoffed at. Fans of the hit TV show, The Walking Dead, will be ecstatic to hear that their favorite sets and locations can now be visited with the Atlantic Movie Tours.
With three great tour options, fans get to explore several highlights from The Walking Dead as well as movies such as Gone with the Wind and Remember the Titans. Whether it's at the Jackson Street bridge or the Zombie Arena, fans are sure to have an amazing time discovering all there is to see in Atlanta, Georgia. For ticket prices and tour dates, check out atlantamovietours.com, where the guides (and zombies) are just dying to see you.
About the Contributor
LEXIE DANTES, PHOTO EDITOR
Lexie Dantes is a seventeen year old who loves sparkle.  She enjoys writing and hanging out with friends.  Her favorite color is pink, and she enjoys...