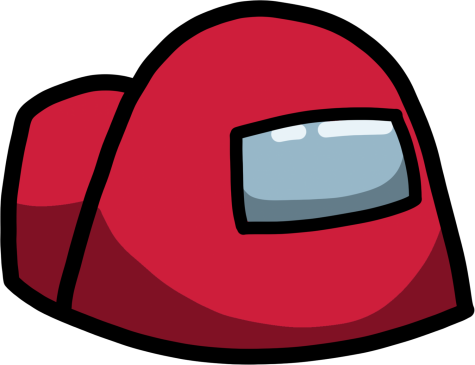 Why the game is so popular
   World languages teacher Nicole Garcia's advisory, like most, hasn't interacted much in the past three years. The daily 'hello' and announcements are about all that happens each day. However, over the last several months, the advisory has had repeated lively debates about who should be voted out. It's all part of the recent craze over the game, Among Us.
   The premise of the game originated from the classic dinner party game Mafia, in which players try to identify who among them is the killer. Among Us has the same objective.
   Among Us is a multiplayer murder mystery game where players work together to identify the imposter. The imposter's only goal is to kill everyone before the crewmates finish all of their tasks, such as fixing wires or refueling the engine. If a crewmate reports a dead body, the game switches into a chat format where players share information and can vote out who they think is the imposter. The gameplay continues until the imposter is revealed, all the tasks are completed, or enough crewmates are killed.
   "I was so excited when I heard about the game because I love murder mysteries," freshman Katie Kohm said.
   Although Among Us was released in June of 2018, it has boomed in popularity this year. So why has it recently become so popular? One answer is the growing popularity of streaming platforms such as Twitch and Youtube, where creators play games live for viewers. Another reason for the swell in popularity is the game's accessibility; Among Us has a free mobile version for all devices, as well as a PC version.
   Still, Among Us has skyrocketed in success in 2020.
   "All games have to start from somewhere," president of Trinity's Gaming Club junior John Gotschall said. "So, unless the game in question had a strong pre-release marketing push, it must start from obscurity."
   What makes Among Us so popular is its uniqueness. It has features that other games don't. In the game, there is a chat feature where players can meet new people and discuss topics unrelated to the game. There are also multiple settings that change gameplay and many diverse modes. For example, Among Us has three completely different maps, different restrictions and rules that players can customize to their own liking.
   Among Us has been trending all over social media since summer, especially on TikTok, Twitter and Reddit. Well-known gamers, like Pewdiepie, have boosted the game's popularity by posting about and streaming Among Us. Even politicians like Rep. Alexandria Ocasio-Cortez and well-known creators, like beauty guru James Charles and music artist Logic, have exposed the game to millions and helped it succeed in diverse communities on social media.
   "I know of a couple of gamers who switched over from other games to playing Among Us regularly," Gotschall said. "Once they got involved, people started picking it up."
   The single best way for a game to gain popularity is word of mouth, as friends recommend games they enjoy to each other, which is a form of marketing a game can only obtain with time.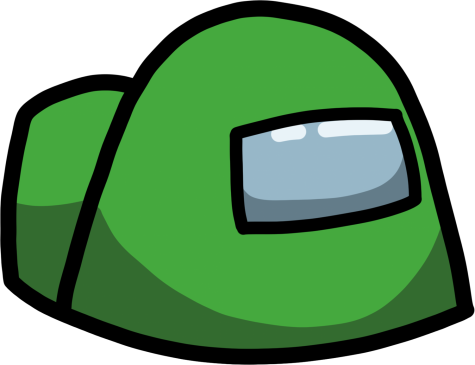 Trinity life
   Among us has become a favorite group activity among advisories. Students also play together during lunch, free period or in-between classes.
   "I love playing Among Us because it's fun playing with my friends," Kohm said. "I don't know why, but it's so addicting."
   According to a poll of 377 Trinity students from November 6, 46.2% (174 students) said that they play frequently, while 43.5% (164 students) play sometimes, while just 10.3% (39 students) do not play. Additionally, 64.5% of students who completed this poll said they play during the school day.
   According to an interview on gamesindustry.biz, a gaming industry news source, "70% of [Among Us'] lifetime mobile downloads occurred across July and August." An overwhelming majority of those students who participated in Trinity's poll said they first heard about Among Us this school year.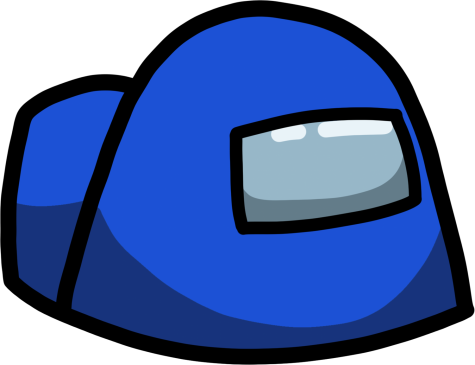 Sequel
   Innersloth, the company that developed the game, has recently announced that they are canceling the release of the sequel game: Among Us 2. "We have decided to cancel Among Us 2 and instead put all our focus into improving Among Us 1," the Among Us developer team said in an interview with gamesindustry.biz. Considering the recent popularity spike of the original game, the developers said there is no need for a sequel at this time.
   However, will the game continue to rise in popularity? Or will it, like most trends, be left to die in 2020?