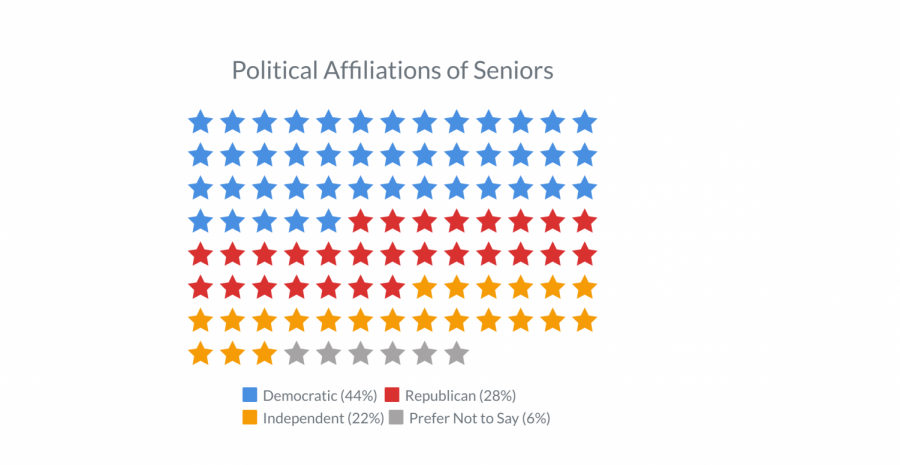 In the next few months, the American political world will soon dominate our society. With a contentious Democratic Primary underway, the battle to oppose incumbent President Donald J. Trump will continue to heat up over the next couple of months. In previous election years, Trinity students have found themselves actively voicing their political opinions and taking action through the Young Democrats and Young Republicans clubs.
   Former Young Democrats club sponsor and Social Studies Department Chair Sam Stewart said he remembers the fired up atmosphere surrounding elections. Stewart described how in 2008 and 2012, kids from both clubs were holding campaign signs and chanting on election day. 
   "It would get intense, and it would get nasty," Stewart said.
   However, those clubs no longer exist on campus for various reasons. Both Stewart and Former Young Republicans club sponsor and Social Studies teacher Brandon Burmeister mutually agreed to end their support of the clubs. Burmeister explains that due to the divisive political landscape of our nation, things would have gotten out of hand.
   "As polarized and intense as the feelings are about this president today, I don't think it would be a healthy exercise," Burmeister said. "I also don't think it's necessarily a bad thing that we don't have those clubs. I'm fearful that having those clubs would become more combative and conflictual than what you'd want it to be, which is a place for well-reasoned and articulated debate."
   Social Studies teacher Robin Grenz disagrees, and believes that if it's done right, political clubs could be a great learning experience for students.
   "It can be beneficial if it is facilitated in a manner that helps students develop citizenship skills and the ability to compromise and see other points of view," Grenz said. "[Polarization] offers a challenge, but it could be successful if you require that it be done in a constructive manner."
   As the election continues to get closer, more and more students will be paying attention to the political landscape. Although Trinity no longer has Young Democrats and Young Republicans clubs, there are still many opportunities for students to voice their political opinions.