Netflix will release a "Gilmore Girls" reunion season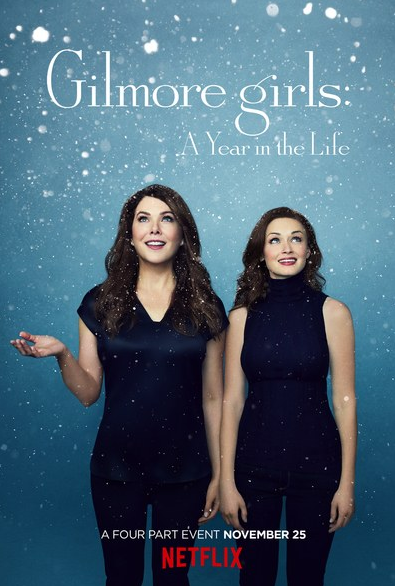 After nine years of waiting, "Gilmore Girls" is finally releasing a reunion season. Since the series ended in 2007, fans have been waiting for this to relive their favorite Rory and Lorelai moments. It will be released as a Netflix original series that will consist of four 90-minute episodes each about a different season. The first episode named "Winter," the second "Spring," the third "Summer," and the best for last "Fall."
   For those of you who don't know "Gilmore Girls," it's a TV series about a young mom and her daughter living in an eclectic little town called Stars Hollow. Lorelai, the mom, owns the town's bed and breakfast, and Rory, the daughter, attends high school, while attempting to juggle her life filled with boys, friends and school.
   The show will be bringing back all of its original cast including Lauren Graham (Lorelai), Alexis Bledel (Rory), Melissa McCarthy (Sookie), Scott Patterson (Luke), Liza Weil (Paris) and Keiko Agena (Lane). Of course, you'll be running into Rory's ex-loves in the four episodes, including her main three ex-boyfriends, Logan, Dean and Jess. For Lorelai, you'll see that she and Luke are still going strong, but Chris, Rory's dad, will be making an appearance.
   Along with all the old faces of the town, the producers will be introducing several new faces. They will also be keeping up with the storyline of season seven, along with exploring new story lines for Rory and Lorelai. Lastly, Rory and Lorelai will be wittier than ever. If you watched the promo, you would have seen them arguing over silly subjects like if Lorelai and Amy Schumer would be best friends.
   Mark you calendar for Nov. 25 to watch the season. After you've stuffed from all the Thanksgiving food, stuff yourself with four episodes of "Gilmore Girls: A Year in the Life." If you aren't caught up on it, you can watch all seven seasons on Netflix right now.
About the Contributor
JULIA GIBBONS, Online and Social Media Editor
Julia Gibbons is a senior entering her fourth year on staff. She is currently the Online and Social Media Editor. When Julia is not craving Chipotle,...