Local Spring Break attractions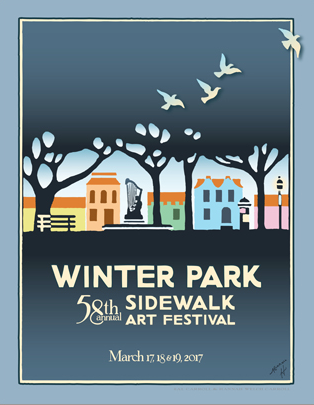 Hang on for a minute...we're trying to find some more stories you might like.
   Spring Break is just around the corner, and if you are staying in town you may not realize it, but there are plenty of fun things to do in Central Florida. Because going to the beach everyday may get boring, check out these entertaining local attractions to add to your Spring Break agenda.
Winter Park Sidewalk Art Festival, Mar. 17-19
The Winter Park Sidewalk Art Festival is one of the highlights of any frequent Park Avenue goer. It is the #1 Best Fine Art and Design Show in the southeast. Park Avenue streets are filled with various forms of art, including watercolor paintings, photographs and sculptures. Other fun parts of the festival include the musical entertainment, street food and the kids tent which includes fun hands-on activities for children.  The festival takes place from 9 a.m.-6 p.m. Mar. 17-19.
Mardi Gras at Universal, Mar. 18, 19, 25
Mardi Gras at Universal is one of the best ways to see all different genres of artists perform at concerts. Some of this year's performers include Jason Derulo (3/18), Earth, Wind and Fire (3/19) and The All-American Rejects (3/25). All of the concerts start at 8:30 p.m. and begin with a Mardi Gras parade including floats, beads and authentic cajun food. A Mardi Gras concert will surely be a great start or end to your Spring Break.
Spring Training Baseball Game, Select Dates until Mar. 29
The Spring Training baseball games are the perfect opportunity for any sports lover to root on their favorite team. The Atlanta Braves are hosting these Spring Training games at Disney's ESPN Wide World of Sports complex located in Orlando. The Braves will be playing the St. Louis Cardinals on Mar. 19 and the New York Mets on Mar. 25. These games will be the perfect way to spend your afternoon if you are a baseball fan.