Three albums to look forward to this summer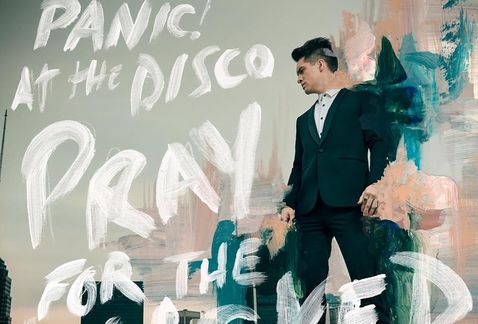 Nicki Minaj: "Queen"
As one of the best female rappers in the game, Nicki Minaj has announced that her album "Queen" will be released on June 15th. Minaj rose to popularity following her release of Pink Friday in 2010. Minaj holds the title of the female artist with the most tracks to have graced the Billboard Top 100 countdown, with 88 songs that have been on the list. She's been featured on songs with many other artists and just recently released "Barbie Tingz" and "Chun Li," both of which are extremely popular and known by many. "Queen" is a long-awaited follow up to Minaj's last album, The Pinkprint, which was released in 2014. According to Rolling Stone, Minaj has been working on her new tracks for over 18 months and will also be releasing a documentary that follows the creation of "Queen". There's no doubt that her fans are extremely excited to hear her new songs and watch her new videos, which Minaj is widely known for.
5 Seconds of Summer: "Youngblood"
Yet another album to be released on June 22nd, 5 Seconds of Summer's third studio album comes after the band's 2 year break from making new music. Although they haven't released a new track in quite a while, they still have a very large fanbase that's very excited for the release. The band hit mainstream pop in 2014, with songs like "She Looks So Perfect" and "Amnesia." They're planning to go on tour in August, which will mark their first live show since 2015. It was rumored that the band broke up, but with new hits like "Want You Back," it seems like 5 Seconds of Summer isn't going anywhere anytime soon.
Panic! At The Disco: "Pray for the Wicked"
Panic! At The Disco's sixth studio album releases on June 22nd. "Pray for the Wicked" is a highly anticipated album for all Panic! At The Disco fans, as their last album was released over two years ago. The band, also known as P!ATD, has two Grammy nominations under its belt, and none of their albums disappoint. Lead singer Brendon Urie describes the new tracks as both fun and bizarre, and has been adding new elements into all of his songs. Over the summer, Urie starred in the Broadway musical Kinky Boots for 10 weeks, and he's added some aspects of Broadway into his music. Panic! At The Disco has always focused on performance and theatrics, so the addition of Broadway elements is definitely something to excitedly anticipate. On March 21st, P!ATD gave fans of the new tracklist by releasing two songs: "Say Amen" and "Silver Lining." Both tracks are catchy, especially "Say Amen," which has quickly been added to radio stations' playlists around the country.