Post Malone's Album "Hollywood's Bleeding" Features Fantastic Beats and Meaningful Lyrics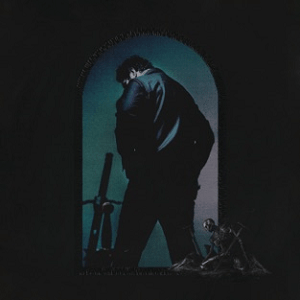 TEGAN LARRIMORE, STAFF WRITER
October 17, 2019
Hang on for a minute...we're trying to find some more stories you might like.
Post Malone fanatics are rushing to stores to grab his newly released album, "Hollywood's Bleeding." The album features a range of styles of music – from slow, low-fi beats to fast-paced, hard sounds – that can blend together or completely separate the song.
Some of Post's old hit singles, such as "Circles," "Sunflower" and "Wow.," are all featured in this album. The difference and range in each of the songs on the album speaks to Post's true talent. "Sunflower" was written for the movie "Spiderman: Into the Spiderverse" and features a very upbeat and happy musical base. But for the song "Wow.," the background beats are much harder and more intense, and the song also has more adult or intense lyrics. 
The album is mostly made up of explicit songs, but a few are non-explicit, so younger listeners can enjoy his music as well. The songs "Hollywood's Bleeding," "Circles" and "Sunflower" are all clean for little ears. The song "Hollywood's Bleeding" starts off slow and low-key, until around the middle of the song where the beat drops and the whole song flips around. The once slow and consistent beat turns into a more hardcore, flowing, quick beat. Post also isn't rapping very quickly either, which provides a slower beat that's easier to follow.
Not all of the songs on the album switch flow mid-song like "Hollywood's Bleeding" does. The beat to "Allergic" is much more pumped up and quick than a few of the other songs on the album. The song is sort of ironic though, because if you listen to the lyrics, the happy and easy-going beat doesn't really match with the upsetting lyrics. "Myself" is a slower, flowing, low-fi song that is a relaxing break from some of the other very hardcore songs. The beat Post sings along to sets a very smooth and easy tone that's good for a calming break.
Although some songs do feature a slower beat, there are definitely some more intense songs including "On the Road" and "Enemies." "Enemies" featuring DaBaby is not necessarily a "fast" song, but Post is rapping for sure and it is one of the quicker-paced tracks. DaBaby has his own verse, and the rapping gradually gets quicker and quicker. The other track, "On the Road" featuring Meek Mill and Lil Baby, has a very rapid beat going on it. The song is quite long because there are three artists featured in it, and each has one verse. In order for the song to not last too long, they must rap pretty speedily, or else the listeners will get very bored very quickly. These songs are good for getting hyped up, so during a workout or before a big game.
I would absolutely recommend listening to this album. Post is one of the most talented young artists of today. He is able to fluctuate between an intense, fast-paced beat and fierce lyrics like in "Die for Me" featuring Halsey and Future to a low-fi, flowing beat with easy, soft lyrics like in "Myself." This is my go-to album for pretty much anything, from easy beats for a calm walk to hype-up songs for game day.
My favorite line of lyrics that he wrote is from the song "Staring at the Sun" featuring SZA. The lyrics are, "If you keep staring at the sun, you won't see what you have become." What Post is saying is that if you spend all your time focusing on what you could be and how you can be better, you'll never realize how much progress you have already made, a message that resonates with all of us.