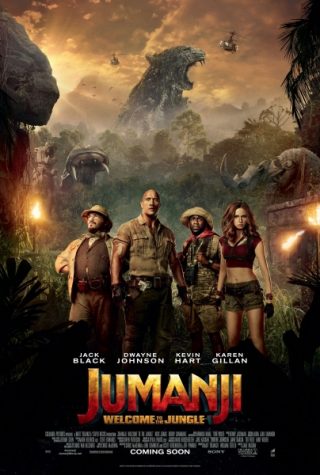 Joseph Paoli, Staff Writer

January 23, 2018

Filed under THE BITE
When I think of quintessential nostalgic films from my early childhood, those starring Robin Williams proliferate my memory. Whether he is voicing the Genie in "Aladdin" or the cross-dressing Daniel Hillard in "Mrs. Doubtfire," his performances are timeless. Another notable movie in which he...
Valerie Trapp, Video/Broadcast Editor

January 18, 2018

Filed under LIFESTYLES, MULTIMEDIA, VIDEO
For more videos, check out our YouTube channel at https://www.youtube.com/channel/UCsEnLMsfXZMzoyingQD5vuA.
Ishan Perera, NEWS EDITOR

January 4, 2018

Filed under NEWS
   On November 4-5, the Orlando Philharmonic Orchestra performed John Williams' composition from Harry Potter and the Chamber of Secrets while the film played in high-definition on a 40-foot screen.   "I have performed in three concerts for the Harry Potter series and was in the se...