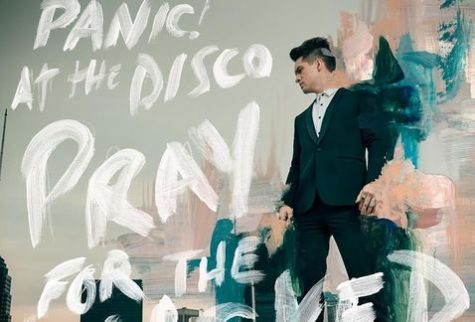 HARPER WILCOX, Staff Writer
May 21, 2018
Nicki Minaj: "Queen" As one of the best female rappers in the game, Nicki Minaj has announced that her album "Queen" will be released on June 15th. Minaj rose to popularity following her release of Pink...
Lessons a textbook can't teach
May 3, 2018
  At this point in the year, the senior class is buzzing with anticipation: APs are quickly approaching, graduation is...
May 3, 2018
   In this day and age, few would argue that cigarettes aren't dangerous. What was once considered a harmless pastime...
March 8, 2018
When schedules are released over the summer, every sophomore is excited and nervous to discover who their adviser will be...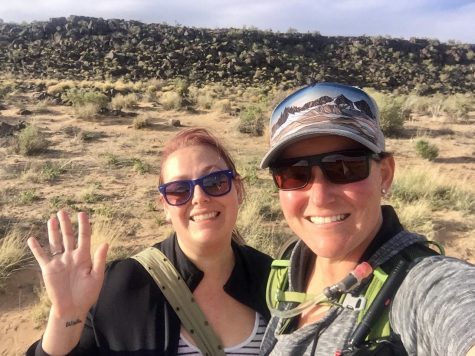 Stroup returns to the other side of the teacher's desk
September 14, 2018
  As the bell rings for first period, Jennifer Stroup's students arrange their desks into the shape of a circle, something...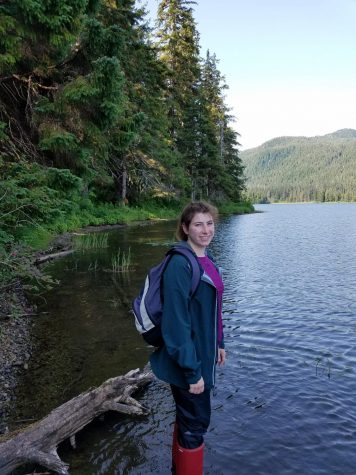 Shapiro-Albert hikes her path to Trinity
September 14, 2018
   From memorizing bird calls to breeding fruit flies, new teacher Elena Shapiro-Albert has many experiences in the field...
May 23, 2018
   With the school year finally wrapping up and coming to an end, students are eager to begin what is sure to be a relaxing...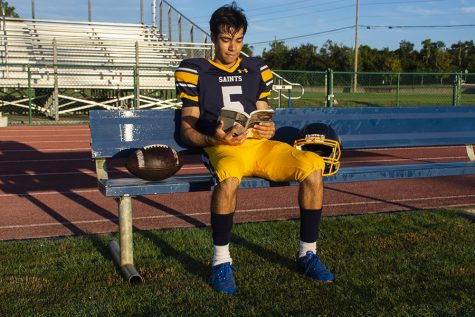 Balancing act: students juggle performance on and off field
September 11, 2018
   Varsity football player Collin Swan steps onto the field. The roar of the crowd is deafening. The junior kicker looks...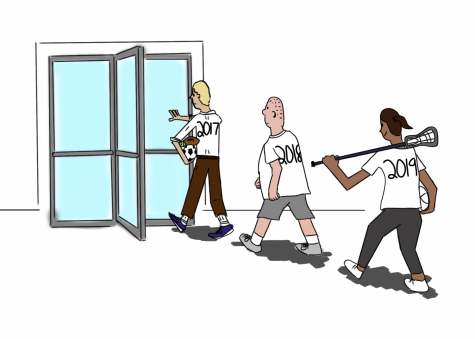 The revolving door: addressing frequent coaching changes on campus
May 1, 2018
   Many high school athletes enjoy a stable coaching staff, forging bonds with their coaches and teammates over the course...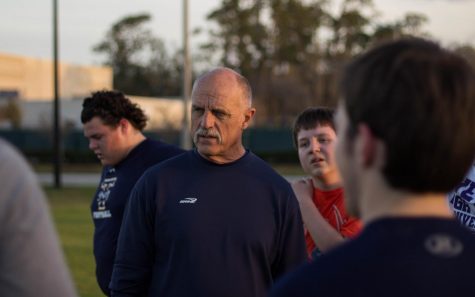 March 29, 2018
   In an attempt to try to revamp the lacrosse program, Trinity Prep has hired Marty Schriefer as its next head varsity...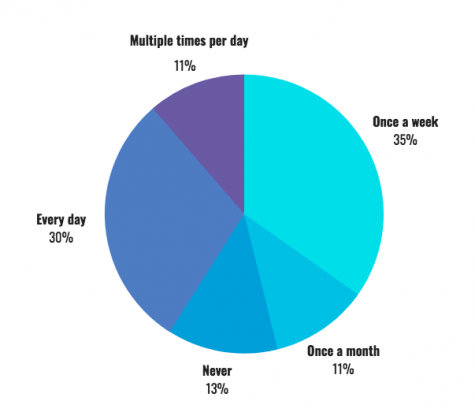 HARPER WILCOX, Staff Writer
September 12, 2018 • No Comments
 Like millions of teens across the country, Junior Nora Wright starts every morning off by waking up and reaching for her phone.   "I use my phone every day," Wright...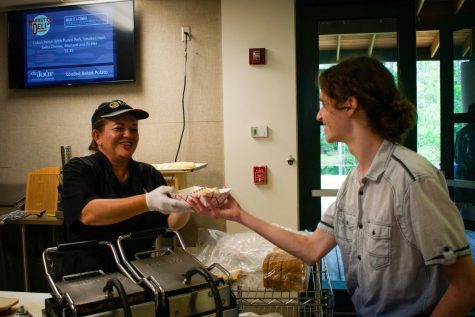 Addressing allergies at the Grille
September 14, 2018
  Lunchtime is a much-needed reprieve from the stress and hard work of schooling. Students like senior Joshua Gerstein wait...
Seeing double? : A twin's perspective of living with their other half
September 12, 2018
One might describe twins as two peas in a pod; it's just a part of growing up. Siblings are raised together and become...
September 12, 2018
  If someone were to encounter junior Harrison Burke over the summer, they would have found him walking around the cobblestoned...