Why you should still watch cartoons
Hang on for a minute...we're trying to find some more stories you might like.
   More often than I'd like to admit, I've gotten "the look" from friends, family and strangers while watching my favorite cartoons.  "The look"—a slight eyebrow raise, a judgemental squint and a condescending smirk—only instilled a slight sense of confusion in me the first couple of times.  Perhaps they were just trying to understand the intricate and complex plot of the "Steven Universe" episode I was watching at the time?  Only after my mother followed with a blunt inquiry as to why a 15-year-old was still watching cartoons did I realize that the gazes I had received weren't directed at the content I was watching, but at me, the viewer.  However, since then, the expression has instilled not confusion in me, but pity.  Who would want to miss out on all that cartoons offer?  Here are some reasons why you should still watch cartoons:
Cartoons provide a much needed break from reality
   The individuality and variety of plotlines and story arcs in cartoons are unmatched by any other genre of television, simply due to the sheer amount of freedom allowed for creative expression and artistic decisions.  This allows viewers to fully immerse themselves in all of the fantastical elements of a cartoon without being concerned over whether or not they're actually realistic (an aspect that often limits the potential of live-action shows and movies).  So, instead of questioning why Carl from "The Walking Dead" seems to physically age five times faster than the other characters, you can simply accept the fact that Jake from "Adventure Time" is a shapeshifting dog and relax.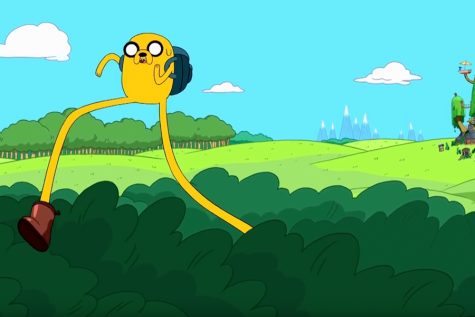 Cartoons explore some surprisingly deep emotional themes
   While the average viewer might not be able to relate to cartoon characters in terms of appearances, one would be surprised by how in-depth they go in covering everyday struggles and teaching poignant lessons that hit close to home.  For example, "Steven Universe" offers exceptionally wise advice on dealing with insecurity, and "Adventure Time" gives viewers a surprisingly mature insight on handling relationships.  Furthermore, one of the reasons cartoons are so successful is that they have such flexibility in terms of switching back and forth from scenes of slapstick humor, explosive action and heart wrenching emotion.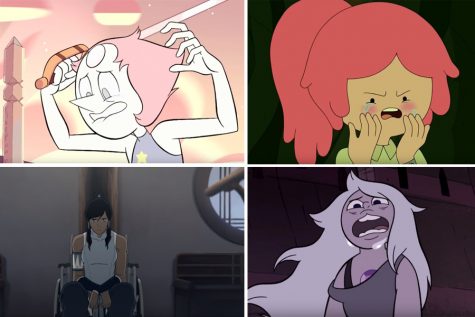 Cartoons have unmatchable scope
   Cartoons take normal concepts and ideas and develop their potential beyond imagination.  Quite simply, whatever a live-action show can do, a cartoon can do bigger, leading to some pretty awe-inspiring action scenes and world-building.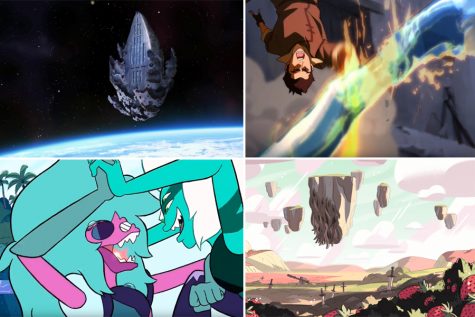 So, the next time you need to relax, leave your pride at the door, and enjoy the magic that is cartoons.

About the Writer
ANDREW KWA, Editor-in-Chief
Andrew Kwa is a senior entering his fourth year on staff as the Editor-in-Chief.  Three years on the Voice have given him much: mastery of AP Style, his...