The Englishman teaching French: Will Sheard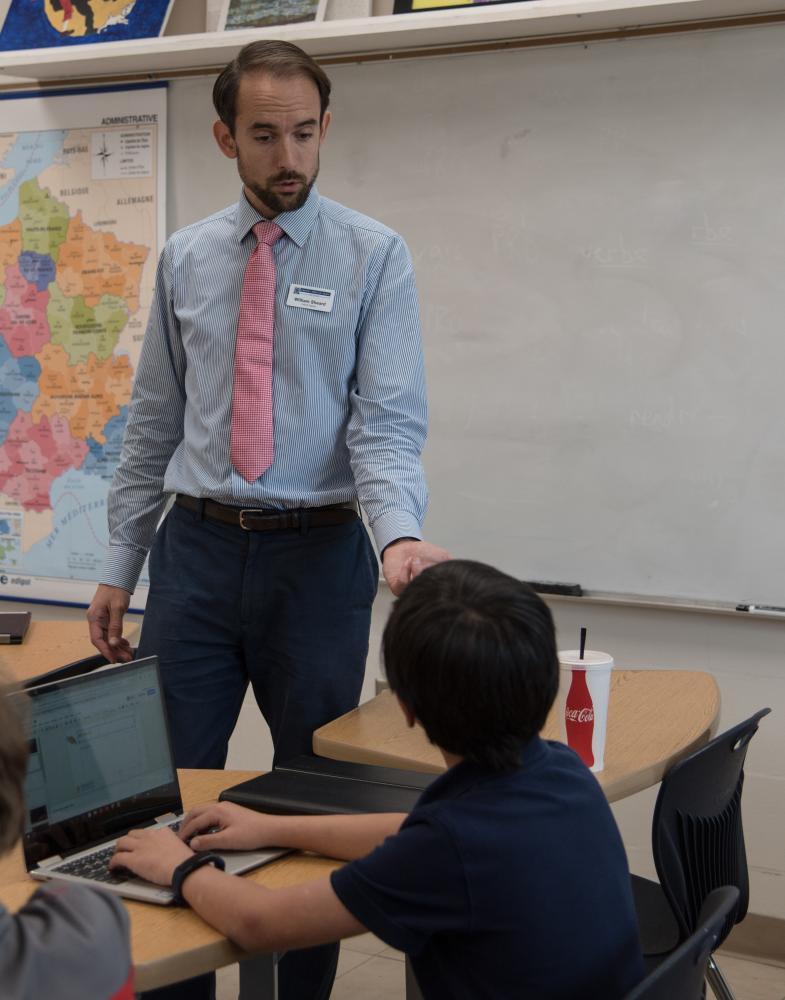 Originally from a small town near Manchester, England, Will Sheard offers a unique perspective in teaching French. He is currently teaching  He previously taught for the Gilman School, an all boys school in Baltimore, Maryland. He has been teaching French for about eight years.
   Sheard enjoys the outdoors and loves to hike when he isn't teaching students.  
   "I like getting out into nature, going hiking. I like some sports, I don't like things that are too rough, but I like sports," Sheard said. "I'm a really good pool player, but I don't get to play enough."
   Trinity's atmosphere was very appealing to him along with the countless new opportunities offered here to teach a variety of students.
   "I really liked the feel of the school when I came here," said Sheard. "I've been teaching boys , so I liked the idea of teaching co-ed again, and so far it's been really good. I just think everyone's really friendly and this school's got a good vibe and that matters a lot"
   Sheard plans to try many new teaching methods and work with Madame Spallone to make the French program great this year, including expanding the French Club.
   He is especially intrigued by our annual Headmaster's Day traditions, especially the final event in the day. "I'm most excited to watch this tug of war thing because I've heard a lot about that."
About the Writer
Will Langdon, News Writer
Will Langdon is a currently a junior going into his first year on The Trinity Voice staff. He is writing on the news staff with his good bud Ishan. He...