From Hong Kong to the Quad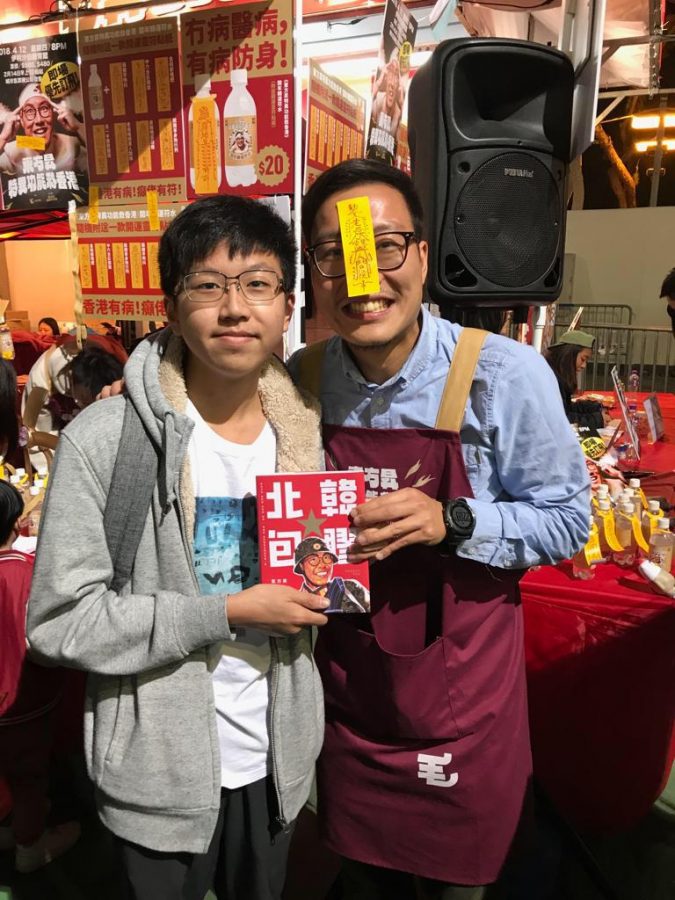 Junior Chin Bon Leung, known on campus as Jordan, has traveled 9000 miles to join the Trinity family. After flying from Hong Kong to Orlando, Jordan said he is happy to be in the U.S. and is reflecting on his first three months studying at a new high-school. When looking back at his time living in Asia, he said he believes he is now happier here in the U.S. than when he lived in Hong Kong.          
  Compared with his life in Hong Kong, Leung said he believes life in the U.S. offers more freedoms and is significantly different culturally.
  "We are really restricted in Hong Kong," Leung said. "There is a lot of shady stuff the Chinese government does which makes me not like them. They promise a lot of things they never do. The Chinese government still has not given us any universal suffrage despite their promises after the U.K. returned Hong Kong in 1999 … in the U.S., we are a lot more free."
  Culturally, Leung said he believes that Hong Kongese behave differently than Floridians. He said he sees Americans' congeniality and openness towards strangers as being distinctively unique compared to his experience living in Asia.
  "Here Americans are more respectful towards each other," Leung said. "People are more open to greeting each other and having conversations whereas in Hong Kong people are more reserved."
   Leung said he was shocked at the lack of a pedestrian culture in Orlando compared to Hong Kong. Orlando's lack of public transportation and options for walking around town made the shift from Asia to America bizzare and new.
  "The traffic and transportation is very different between Hong Kong and the U.S.," said Leung. "For instance, in Hong Kong you can take the train and walk essentially everywhere and here you have to drive everywhere … When my mom went out of town, I had to have a chauffeur drive me to school everyday, and I could really only stay in my apartment. It was too difficult to move around without a car."
  When comparing his prior school with Trinity, Jordan said he believes that the amount of homework varies quite differently in between the two countries.  
  "There definitely is less homework in Hong Kong compared to the United States," Leung said. "I think that in the U.S., there is an emphasis on lots of homework assignments everyday, whereas in Hong Kong, a large quantity of homework is assigned for a due date further in the future."
  In Hong Kong, these educational differences also stem into standardized tests, and Leung said he believes that test taking is much more high stakes and inaccessible than in the U.S.
  "To go to college in Hong Kong, students have to take the Hong Kong Diploma of Secondary Education Examination which many people complain about being tough," Leung said. "It is very difficult and many people often bicker and complain about it and I certainly think it's much harder than the SAT and ACT. [Those tests] put much less stress on you since you actually know what to prepare for."
  Despite the length of Leung's journey, Leung said his welcoming into the Trinity family has made him feel at home in his new community.
  "I'm grateful not only for being able to come to the U.S., but to be here at Trinity, it's very nice."
About the Contributor
Alexandre Spallone, Staff Writer
Alexandre Spallone is a junior this year on The Trinity Voice. He enjoys participating in high school national circuit Lincoln-Douglas debate, competitive...