New Buddies On Campus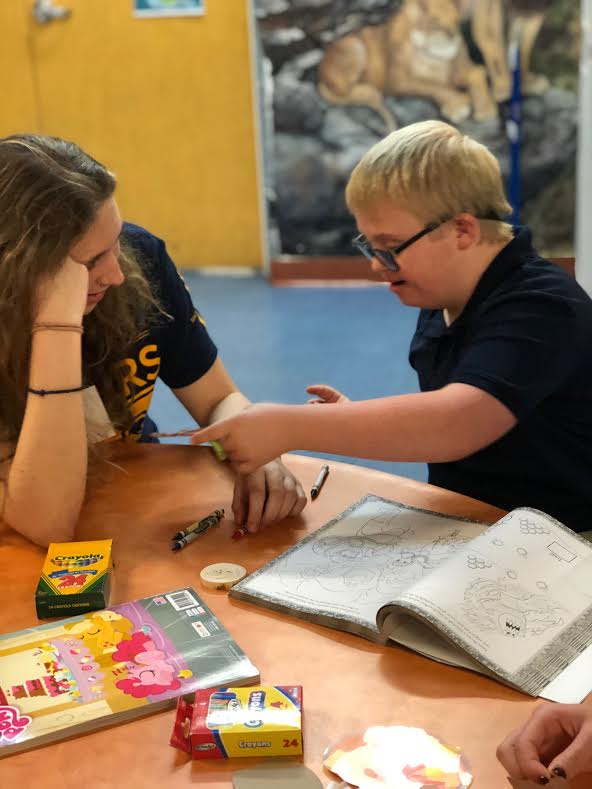 Best Buddies is a renowned international organization that many high schools in America now partner with to provide opportunities for people with intellectual and developmental disabilities.
  This year, Sophomore Emma Davey started her own Best Buddies club at Trinity and now advocates with 20 other students to promote inclusion regardless of any disability.
  "If you are involved in Best Buddies, you realize everyone is the same," Davey said. "It's their life just as ours. We all have struggles and issues we go through and that's one of theirs."
  Since kids with disabilities are looked down upon, Davey believes that they never have the same opportunities to succeed academically or even make friends.
"Kids get singled out because they are 'weird' or 'different'." Davey said."Best buddies was formed so everyone would have a friend."    
  Davey's 4-year-old sister, Mae, has Down Syndrome. Since Davey is the oldest sibling in the family, she tries to help Mae in every way possible, whether it be to start a new club at Trinity or fly to New York City for a Buddy Walk.
  On September 14th, Emma's family flew to New York City for Buddy Walk, where Mae was broadcasted in Times Square.
  "It was a great opportunity for us to go explore as well as see Mae on the jumbotron, which was crazy," Davey said.
  On November 5th, Best Buddy members made their first visit to UCP Bales where they decorated cookies, read books, and completed fall festivities.
  "It was an amazing experience." sophomore Aleyna Buyukaksakal said. "We got to meet a lot of kids that you wouldn't meet on a daily basis. They were all awesome to work with."