Viral culture in the digital age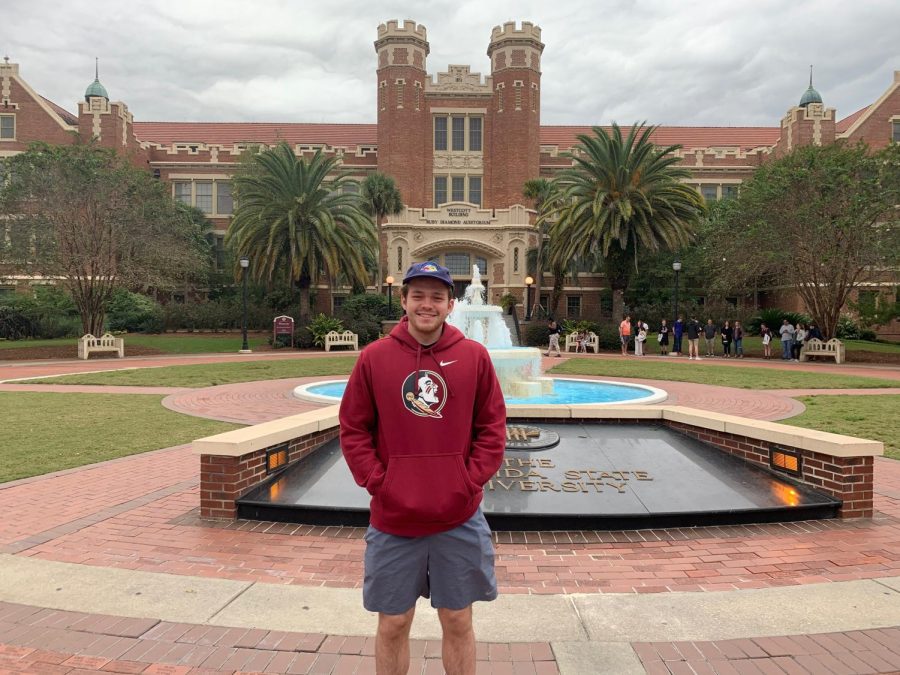 Students at Trinity Prep have been connected more than ever in the current growing digital age. They have curated such a huge audience for social media influencers to go viral and grow a huge online presence. This demand of content creating has even encouraged teenagers to try it for themselves, just as 19-year-old Trinity Alum Harrison McNeill '19 has. McNeill, currently studying Business Marketing at Florida State University, runs a highly acclaimed Twitter account (@goodbeanalt) that has amassed more than 500k followers since August 2018. 
McNeill launched his first Twitter account, @goodbeanjokes, as a joke while on the 2018 Japan spring break trip with Trinity. After that trip, he later launched a second account that would later reach over half a million followers and become more well known than his first.
McNeill has since been recognized by some of Twitter's most famous users––Lil Nas X, blackbear, caucasianjames and Brittany Tomlinson aka "Kombucha Girl". Blackbear, a popular American musician, actually took one of McNeill's tweets as his Instagram biography description, and now, they regularly comment on each other's tweets.
Right as McNeill was graduating last spring, Agency Tombras––a marketing company centered in Knoxville, Tennessee––contacted him through his Twitter Messages and asked if he would be willing to run Bush's Beans' Twitter account in partnership with @goodbeanjokes. A quick flight to speak to the president of the company landed him the job a few weeks later, and the rest was history. 
"This has changed my life with the job and everything," McNeill said. "Having my accounts as an outlet with all these people to talk to, it has been great."
Dozens of food-oriented companies––such as Wendy's, Burger King and Bush's Beans–– have recently been hiring younger online pesonalities to market their mutli-million dollar companies. But why? Nowadays, viral culture has played such a key role in how companies gain publicity as they target younger demographics to buy their products. 
Several students on Trinity's own campus have gone viral themselves. Sophomore Alexia Steinberg currently holds the largest following on TikTok from Trinity. With over 134k followers and 2.3 million likes, she first blew up from a video she posted as a joke. The video picturing her mom's friend's luxurious house currently has over 14.7 million views. Juniors Ellie Watson and Bennett O'Connor have also received much buzz from their videos. Watson, with over 624k likes, and O'Connor, with over 1.2 million likes, blew up from one video they both jokingly posted, like Steinberg. 
 "I feel like everyone downloaded it as a joke first," Watson said. "But I actually started to enjoy the content on it. I never made any [TikToks] with the intention of going viral."
TikTok has received much craze in the past few months. The never ending cycle of new trends and dances has kept users enthralled with all the possibilities on the app. While most "TikTokers" use the app as comical entertainment, small businesses have been able to gain traction and share their passions.  
"I'll see a lot of artists, like painters and drawers, that create videos for a living and put their work [on TikTok]," Watson said. "It's a way for them to share that with the world in an easier fashion."
The growing accessibility of social media platforms has made it easier for teenagers to grow worldwide networks of friends, expand businesses of their own or simply just have a good laugh. Gaining virality has been as easy as ever with the current technology we have, and it has no sign of stopping.