College Counselor Houston Leaves Trinity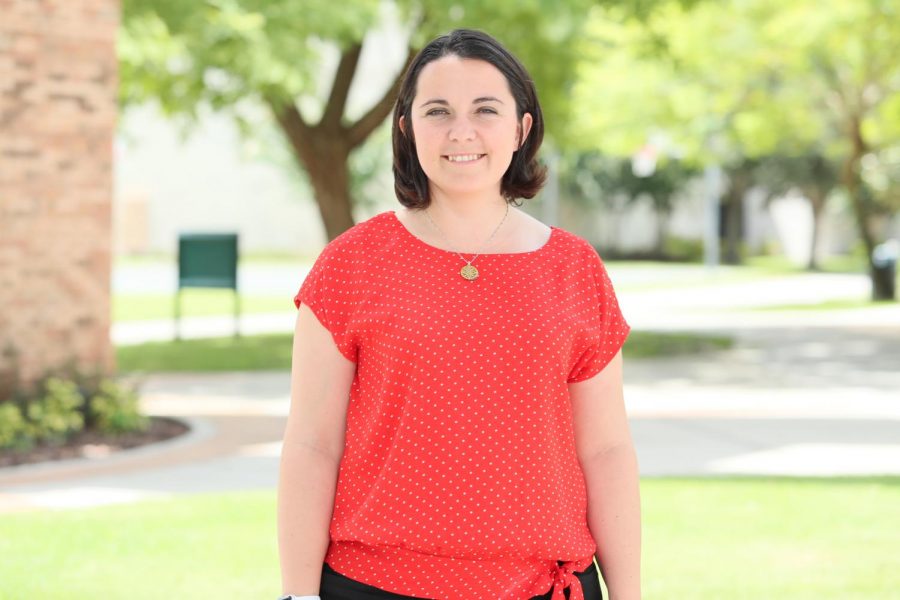 After two years in the College Counseling Office, College Counselor Danielle Houston will be leaving Trinity to explore her next possible career steps. Although she is still undecided, Houston said she is considering going back to work in higher education at a college or university.
Before working at Trinity, Houston visited the school as a regional admissions representative for the University of Glasgow. She said she originally had the impression of Trinity as a good school with strong academics and great students.
"I'd say I'm probably even more impressed by everything that goes on in Trinity after actually being a part of it," Houston said.
Houston said she valued the process of getting to know her students and having conversations about their lives and their goals. She said she has had a positive experience at Trinity, and that she will especially miss her coworkers, students and her advisory.
"I think [my most memorable experience is] probably when my seniors have been getting all of their college acceptances," Houston said. "That's been really, really nice. Just getting to share that excitement with them and getting to see where they're deciding to go and kind of their next chapter starting [is] really, really great."
Senior Marissa Merriam, one of Houston's counselees, said she liked how easy and comfortable it was talking to Houston. She felt that Houston genuinely wanted to help her and gave very helpful constructive criticism.
"I'll miss just kind of having someone on campus that wasn't a teacher that you could go talk to about your classes and college stuff and how easy she was to talk to and nice she was about all of her feedback," Merriam said.
Aside from working as a college counselor, Houston has also attended student events, particularly shows that her seniors took part in. She said she also enjoyed volunteering and seeing teacher authors at last year's Author Festival. Houston said her favorite part about Trinity has been working with teachers and students and becoming a part of the Trinity family.
"I definitely felt really supported by everybody here, and I've really loved working with the students," Houston said. "I've learned a lot too … I got to know all of my students better and got to kind of learn what it's like to be on the high school side."
Houston's advice to students at Trinity is to enjoy their time in high school.
"It goes by really quickly and you guys are all super busy and you have a lot going on, but some of my best friends now are still my friends from high school … and I have lots of great memories from it, so I would just say enjoy that time and make the most of it," Houston said. "Take the time to enjoy friends and enjoy classes you like and then also just kind of be open to what's next. There's lots of exciting opportunities out there, but just be open to opportunities and to what life brings you."