Johnston Returns Home to Music City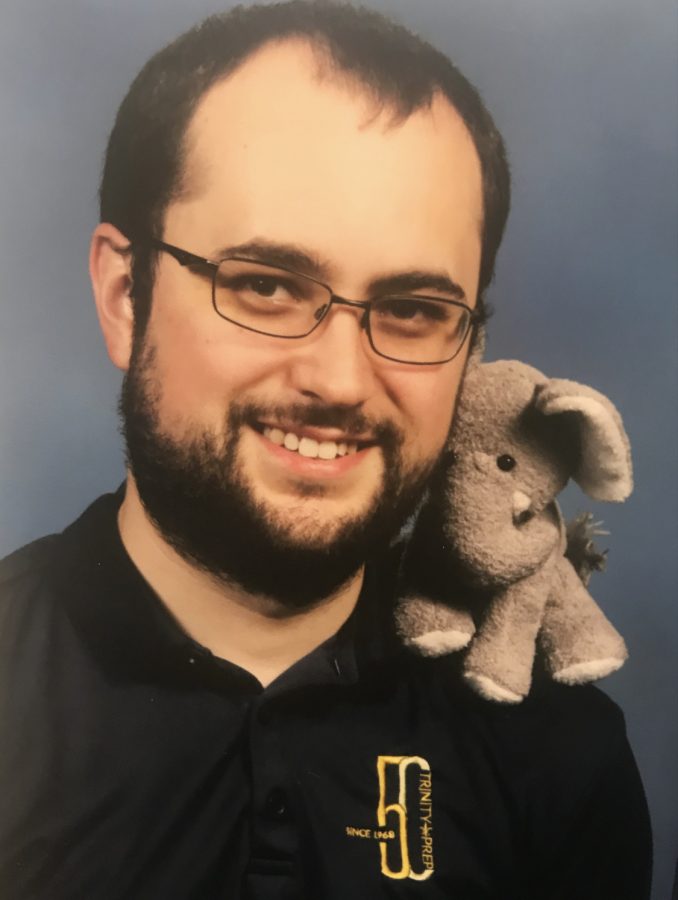 After five years as the Director of Forensics, Nathan Johnston will be leaving Trinity to move back to Nashville, Tenn. to continue his career at Battlegrounds Academy.
"Having the opportunity to teach and coach forensics in my home state near my family and friends is such an exciting opportunity," Johnston said. 
 Johnston, in addition to teaching AP Human Geography, Honors World History, and some of the Forensics courses,  was the coach of Trinity's Speech and Debate team, helping over 25 students win national awards since 2016. Johnston served as the Florida Panther District Chair and coordinated many national tournaments. Since his arrival, he has been awarded Diamond Coach Honors,  Regional Coach of the Year Award and District Coach of the Year. 
"[Coming to Trinity,]  I was excited to work with a large group of students on a team that is able to travel and compete at a very high level, " Johnston said. 
Johnston said that it will be very difficult to move away from the atmosphere at Trinity Prep. 
"[I'll miss] the students for sure, Johnston said. I can't say enough positive things about you all. You're amazing, and I've enjoyed the opportunity to with you all. Oh, and also Mr. Rhoads- that guy is a national treasure and deserves the great things life has to offer." 
To many students, Johnston also served as a guidance counselor. Senior Katie Rohrbaugh remarked about how Johnston was one of her biggest support systems in school, always willing to listen to student's complaints, help them balance school and social life, proofread their college essays, and  teach them how to healthily deal with stress. Katie said that Johnston will always be a mentor to her, and she knows he will continue to help her and other students as we progress onto college. 
"It's hard to encapsulate the impact Mr. J has had on my life into a single quote, Katie said. He has been a strong guiding force for myself and so many others. From arguing about debate to talking about life, I will cherish his advice and outlook on life forever. The kids at Battleground are lucky to have him."
Johnston said he will cherish the memories he's created with his forensics students, chaperoning and leading groups of up to 50 kids through airports, bustling cities, and universities. He said he felt that the forensics team was more of a forensics family that was constantly loving and joyful, especially during forensics Secret Santa. 
"The laundry list of my favorite forensics memories would be very long, Johnston said. Memories that stick out are the state tournament in 2017 on the beach at Gulf Breeze, escape rooms at Minneapple, and playing mafia in the hotel to decompress long days of competition."
 In leaving, Johnston hopes that he has both educated students and helped them to enjoy their high school experience. Though he's not entirely sure what his legacy will be at Trinity, he knows Trinity has had a lasting impact on his life. 
 "The people here are great and make everyone elevate their game to new levels in order to match their motivation, Johnston said. From a teaching standpoint, my favorite part is easily the students. You all are clever, hard workers, who even when you're being difficult, are enjoyable to work with. Across the board, the students are easily the best part of Trinity."