Bidenville: A Map of the Biden Administration
Breaking down the Cabinet Nominees and their Responsibilities
Department of State 
Executes foreign policy and conducts international relations; supports and protects American interests abroad.
Antony Blinken
Blinken was the Deputy Secretary of State and Deputy National Security Advisor under President Obama. He is a graduate of Harvard University and Columbia University Law School, and has been a foreign policy aide to President Biden for nearly 20 years. 
"Simply put, the big problems that we face as a country and as a planet, whether it's climate change, whether it's a pandemic, whether it's the spread of bad weapons — to state the obvious, none of these have unilateral solutions. Even a country as powerful as the United States can't handle them alone."
---
Manages the nation's finances; collects taxes through the IRS, prints currency, and enforces alcohol and tobacco laws.
Janet Yellen
Janet Yellen has been at the forefront of American economic policy for decades. She will become the first person to have chaired the Federal Reserve, chaired the Council of Economic Advisors, and served as Treasury Secretary. 
"I care about people. I discovered that economics was of enormous relevance to our lives and had the potential to make the world a better place."
---
Department of Defense
Provides military forces needed to deter war and protect national security. The Secretary of Defense commands the branches of the military.
Ret. General Lloyd Austin
Austin is a former 4-star Army general, Vice Chief of Staff of the U.S. Army, and U.S. CENTCOM Commander. Austin became the first Black General to command an Army division in combat and oversee an entire theater of operations.
"I came to this new role as a civilian leader — with military experience, to be sure — but also with a deep appreciation and reverence for the prevailing wisdom of civilian control of our military."
---
Enforces the law, ensures public safety against threats foreign and domestic, and works to ensure fair and impartial justice for all Americans.
The Nominee: Judge Merrick Garland
Garland has served as a Judge on the D.C. Circuit Court of Appeals since 1997, and served as its Chief Judge from 2013 to 2020. A graduate of Harvard Law School, Garland has deep roots within the Justice Department. In 2016, he was nominated for a seat on the Supreme Court, but his nomination was filibustered by Senate Republicans.
"The essence of the rule of law is that like cases are treated alike. These principles — ensuring the rule of law and making the promise of equal justice under law real — are the great principles upon which the Department of Justice was founded and for which it must always stand."
---
Department of the Interior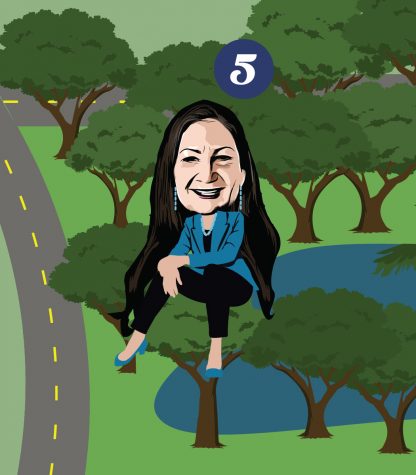 Manages and sustains America's lands, water, wildlife, and energy resources, upholds our nation's responsibilities to tribal nations, and is responsible for endangered species conservation. 
The Nominee: Congresswoman Deb Haaland
A Congresswoman from New Mexico's 1st district, Haaland will become the first Native American cabinet secretary in American history. A citizen of the Laguna Pueblo tribe, Haaland is a "35th-generation New Mexican."
"I'll be fierce for all of us, for our planet and all of our protected land. This moment is profound when we consider the fact that a former secretary of the interior once proclaimed it his goal to, quote, 'civilize or exterminate' us. I'm a living testament to the failure of that horrific ideology."
---
Department of Agriculture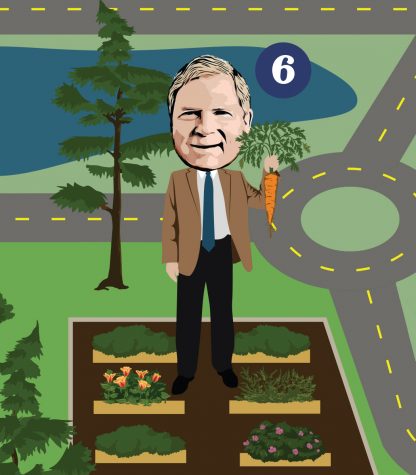 Oversees America's farming industry, ensures the safety of food, and provides leadership on rural development.
The Nominee: Former Secretary Tom Vilsack
Vilsack served as the Agriculture Secretary under President Obama from 2009 to 2017, and was the Governor of Iowa from 1999 to 2007.
"To keep farmers on the farm we must maintain a strong farm safety net, but we will also have to build a thriving companion economy to compliment production agriculture in rural America."
---
Department of Commerce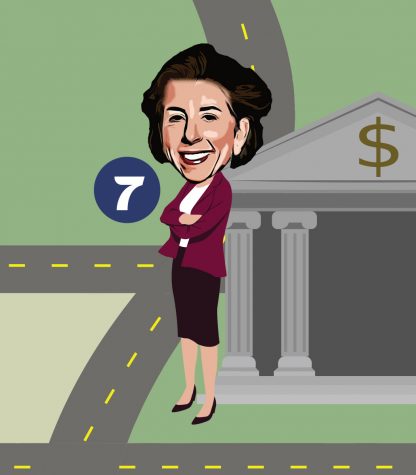 Promotes economic growth, aims to create jobs, encourage sustainable development, and ensure fair and reciprocal trade.
The Nominee: Governor Gina Raimondo
Raimondo has served as the Governor of Rhode Island since 2015, and the former Treasurer of Rhode Island. Holding degrees from Harvard, Oxford, and Yale Law School, she prioritized reforming Rhode Island's public pension system while serving in public office. 
"I'm going to ask one question for everything that comes across my desk, which is, 'How is this going to create jobs?''"
---
Department of Labor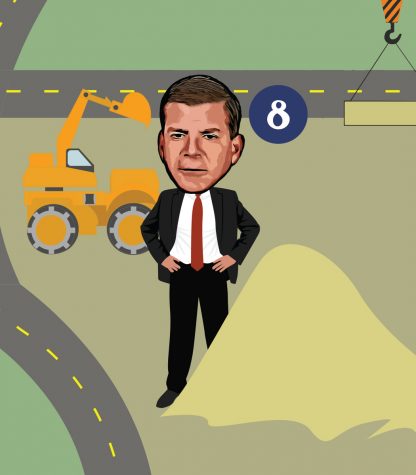 Aims to foster, promote, and develop the welfare of wage earners, job seekers, and retirees.
The Nominee: Mayor Marty Walsh
Walsh is currently serving as the Mayor of Boston, MA, and was a former State Representative. Throughout his term, Walsh worked to strike a balance between the interests of laborers and the business community.
"Working people have been struggling for a long time under the erosion of their rights and the deep inequalities of race, gender, and class. But nobody's tougher than the American worker. And now, now we have the opportunity to put power back in the hands of working people all across this country."
---
Department of Health & Human Services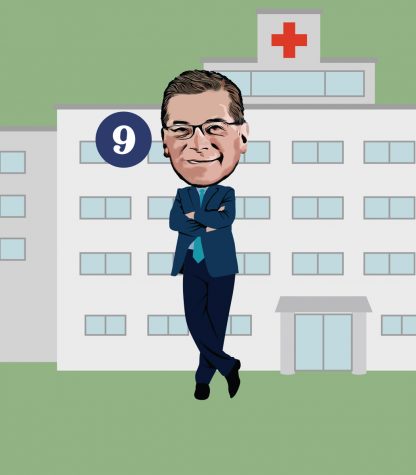 Provides effective health services to ensure the safety of all Americans, while advancing knowledge in medicine, public health, and social services.
The Nominee: Xavier Becerra
Becerra has been the California Attorney General since 2017, and served as a Congressman from 1993 to 2017. Also a former chair of the House Democratic Caucus, Becerra led 20 states in the fight to defend the Affordable Care Act.
"I will build on our progress and ensure every American has access to quality, affordable health care—through this pandemic and beyond."
---
Department of Housing & Urban Development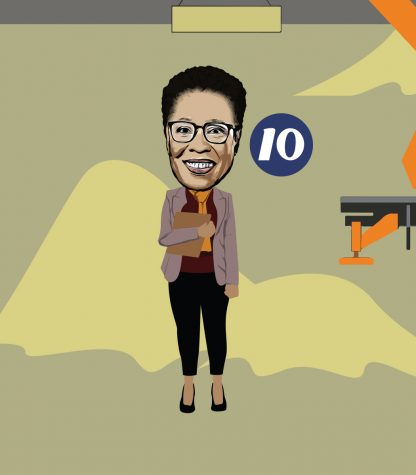 Works to increase homeownership, support community development, and increase access to affordable housing.
The Nominee: Congresswoman Marcia Fudge
Fudge has served as a Congresswoman from Ohio since 2008, and was the former Chair of the Congressional Black Caucus. She will become the first woman to lead H.U.D in over 40 years.
"To build back better, we first need to create a base – to build a foundation for those struggling with housing. That means ensuring people keep their homes during a pandemic, and keeping people off the streets. Then we can start enacting programs that make life better."
---
Department of Transportation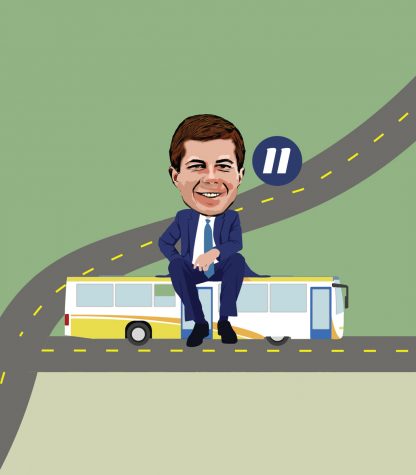 Works to ensure that America has the safest, most efficient and modern transportation system in the world that enhances the quality of life in communities both rural and urban.
Pete Buttigieg
Nicknamed "Mayor Pete," he served as Mayor of South Bend, IN from 2012 to 2020, and was a presidential candidate during the 2020 Democratic Primary. A Rhodes Scholar, Buttigieg would also become the first openly gay Cabinet secretary in American history.
"When infrastructure works well, most Americans hardly notice. But these days we are noticing infrastructure too often for the wrong reasons. That can, and must, change."
---
Department of Energy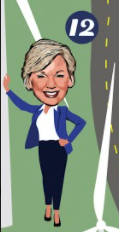 Aims to promote innovation to advance the energy, environmental, and nuclear security of the United States.
The Nominee: Jennifer Granholm
Granholm served as the Governor of Michigan from 2003 to 2011, and focused on aiding the auto industry in their recovery efforts after the 2008 recession. 
"The way forward for our economy is investing in clean energy technologies. By boosting our ability to manufacture and deploy those technologies at home, we're positioning America and our workers to lead the world in addressing the climate crisis."
---
Department of Education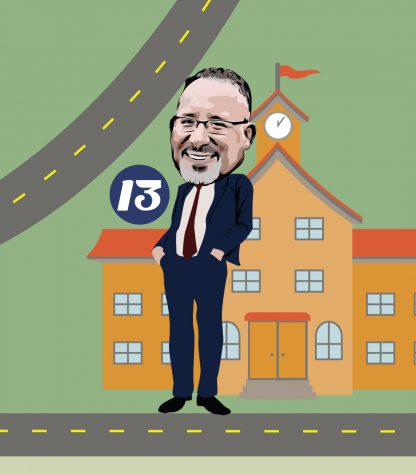 Provides policy guidelines and coordinates the education of Americans to foster educational excellence and ensure equitable access.
The Nominee: Miguel Cardona
Cardona is currently the Education Commissioner for Connecticut, and is a longtime educator, working as a teacher, principal, and Assistant Superintendent of Meriden Public Schools. His parents were Puerto Rican, and he would become the 2nd Puerto Rican Secretary of Education.
"For too many students, public education in America has been a flor pálida: a wilted rose, neglected, in need of care. We must be the master gardeners who cultivate it, who work every day to preserve its beauty and its purpose."
---
Department of Veterans Affairs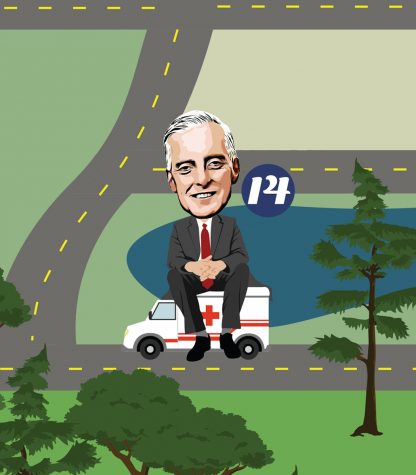 Provides a variety of services for veterans including disability compensation, pension, education, health care, and more.
The Nominee: Denis McDonough
McDonough worked as President Barack Obama's Chief of Staff from 2013 to 2017, and was previously the Deputy National Security Advisor.
"We're going to fight like hell to give our veterans and their families the healthcare, respect and dignity that they deserve…Those who have served this nation should expect nothing less."
---
Department of Homeland Security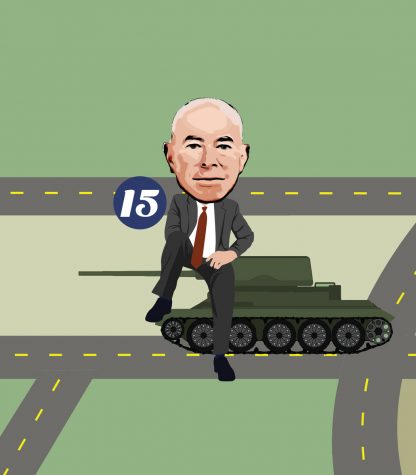 Coordinates counterterrorism efforts, cybersecurity, and national security. The department aims to enforce immigration laws through ICE and to detect and protect the US from threats. 
Alejandro Mayorkas
Mayorkas was the former Director of Citizenship and Immigration Services and Deputy Secretary of Homeland Security during the Obama administration. He would become the first Latino and first immigrant to take charge of DHS.
"Our national security team will be relentless in keeping our country safe, with a vision on how to tackle the most pressing challenges of our time. We will bring together allies and partners around the world to face these threats head on. America is back."
---
Information contained in this article comes courtesy of The New York Times, The Washington Post, The Wall Street Journal, Politico, The Boston Globe, NBC News, and Inside Higher Education.
About the Contributors
Andrew Bachrach, News Editor
Andrew Bachrach is a senior at Trinity Prep, and is entering his second and final year on the Voice staff as the News Department Editor. When he's not...
Jaidyn Holt,
Jaidyn Holt is a junior starting her first year on staff as a graphic artist. She enjoys all types of arts from drawing to knitting to animation. In her...