Beyond the Bills: A New Year's Change
Effective Jan. 1, a regulation protects patients from unforeseen medical bills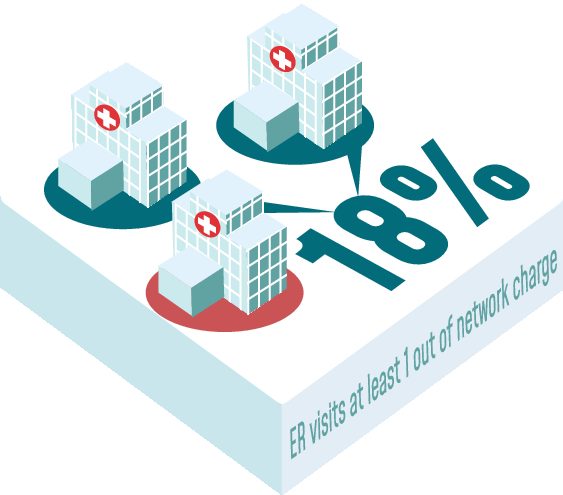 The past years were full of surprises, but a new regulation has made sure that unexpected medical bills do not have to be one of them. The No Surprises Act (NSA) of 2022 is a new improvement for Americans struggling with unexpected additional medical costs.
   The NSA was implemented to protect patients from receiving surprise bills because of care from a hospital or doctor not associated with their insurance plan. It was put into effect on Jan. 1. According to an article by Kaiser Health News, the act also fines doctors and hospitals with a penalty of $10,000 for each violation if they bill the patient more than the cost-sharing amount for their insurance plan. Cost-sharing refers to the portion of a patient's bills that is covered by their healthcare plan.
   Orlando Health Hospitalist Ling Zhang has seen how unexpected bills come about.
   "If [a patient] goes to a hospital, the hospital may be in their network, but there may not be an in-network doctor," Zhang said.
   Before the act was implemented, Zhang had heard about insurance issues due to doctors. Her team had many private doctors, which resulted in some insurance issues. According to Zhang, the patient can think that the hospital or caretaker is part of their network when the provider is not. The hospital would bill the patient for their regular medical costs and out-of-network service, and it is often costly.
   Surprise billings can occur in both emergencies and planned care, although emergencies are more common. Zhang frequently saw patients admitted to their hospital who received out-of-network care.
   "The company's case manager will inform me that [with] this patient, the insurance doesn't work with us," Zhang said. "So I will need to transfer this patient. So I will initiate a transfer to another hospital. It happens quite a lot."
   Science teacher Scottie Smith has had experience with expensive medical bills for her injuries.
   "My knee replacement was about $75,000," Smith said. "A few years ago, I coughed so hard that I shattered a disk in my neck, and that one was very expensive. Ran about $85 [thousand] or so." 
   Smith also knows someone with the same experience in injuries and costly bills.
   "Lainey, my daughter, has a coach that just had to undergo a long-liver transplant, and he was in the hospital for two months," Smith said. "So yes…very, very expensive for sure."
   A survey by Bankrate reported that only four out of ten Americans have savings to rely on in an emergency. Those savings encompass all sorts of unanticipated expenses, and the most common are car troubles, home appliance repair, and sickness. According to Smith, she never had problems with insurance, but if she did not have insurance, her bills would have been more expensive.
   So far, there are no issues with the NSA beyond speculation about the future. The Congressional Budget Office approximates that the NSA will decrease insurance premiums, which is the amount of money someone pays for an insurance plan, between 0.5% and 1%, saving taxpayers $17 billion over ten years.