Langdon, Kienle ready to usher in new athletic era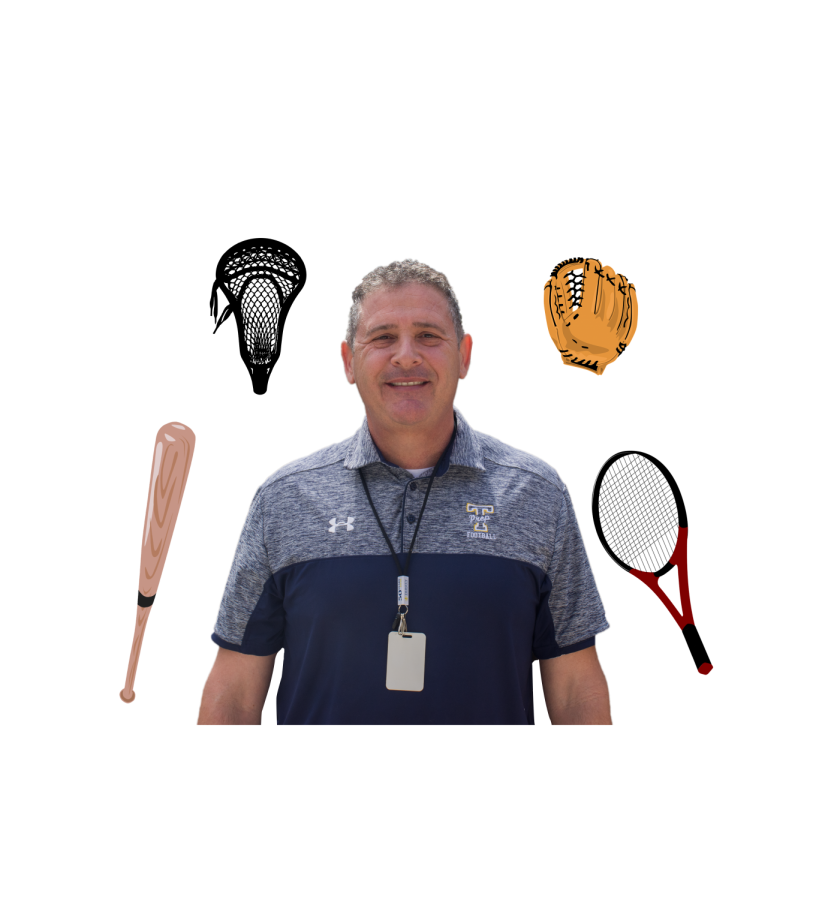 The Trinity Prep athletic department has been in a transition phase ever since former Athletic Director Kathy Finucan left the school in 2014. She had been the AD for more than a decade and had helped develop and expand the athletic department. Since her departure, many programs have been through multiple coaching changes, including lacrosse and basketball. While there have been a few successful teams, such as cross country and girls' weightlifting, the majority have struggled to bring home any type of championship.
The leaders of the sports department have also been in transition. With the departure of Finucan's replacement Steven Bluth last year, the job of athletic director was open. Instead of hiring from the outside, Trinity looked inward and promoted Upper School Dean of Students and football defensive coordinator Dave Langdon to the position of Athletic Director. Lacrosse coach and Academic Integrationist Rita Kienle will fill the role of Assistant AD.
Langdon has worked at the school for five years as the Upper School Dean and as a footbal defensive coordinator. He has also coached JV baseball and weightlifting and taught American government classes. The promotion to Athletic Director means a lot to him and he is ready for the challenge.
"It means that I can contribute to Trinity Prep in a way that I have not in the past," Langdon said. "I'm using my 30 years of experience to hopefully enhance our athletic program and make it a lifetime experience for all the kids."
Kienle, meanwhile, is in her tenth year at Trinity. She has served as the Academic Integrationist throughout her entire TPS career, helping to establish the school's one-to-one laptop program. She has also taught numerous computer classes, including this year's Social Media and Ethics class. In addition, Kienle already made an impact in the athletic department prior to her new position. She is credited with starting the girls' lacrosse program here at Trinity and she helped with the soccer program this year.
"I am very proud of the [lacrosse] program," Kienle said. "The JV and varsity teams had winning seasons [last] year but the true measure of success, in my opinion, is the bond I have created with the girls. The girls are part of my family and I love to be there to support them on and off the field (while they are at TPS and beyond). I am also very fortunate to be a part of the girls' varsity soccer team this year. This journey has been one of the sweetest in my coaching career. Watching these girls play for each other and accomplishing so much as a team is incredible and makes me very proud."
Langdon will remain defensive coordinator of the football team for at least another year or two. Kienle, meanwhile, will continue to coach this year, but then she said that she will re-evaluate over the summer and see what the best plan is as the department moves forward.
"I love to coach and I love to teach, but no matter what the decision is I am thrilled that I will be a part of each team," Kienle said. "I will get to stop by all the practices, attend even more games and cheer on even more of our student athletes."
Kienle and Langdon will also work closely with Athletic Administrative Assistant Bonnie Kelly. Kienle hopes to improve the processes of the athletic office and build a supportive team with all aspects of the athletic department. She also believes that she and Langdon will make a great team.
"Since we are both new, we will have to identify the needs of the department and then divide responsibilities and support each other," Kienle said. "We are both life-long coaches and love our students. I believe that this will motivate us. I believe my organizational, communication and technology skills will help Coach Langdon streamline and improve some of the processes [of the department]."
Langdon agrees with Kienle, as he feels like they share a common goal: to make our school's athletics great.
"We don't want to be a good program, we want to be a great program," Langdon said. "I think Vince Lombardi had a great quote where he says, 'You are never going to reach perfection, but in pursuit of perfection you are going to achieve greatness.' And that's our philosophy. It's all about being here for the kids and trying to make an excellent program."
As far as immediate plans for the department go, Langdon said that they have plans, but they will not reveal them at this time. Kienle echoed Langdon's comments, saying that nothing is set in stone, but she looks forward to getting to work.
"It is so new and exciting [and] I promise that every decision I help make will always have the students' best interest in mind," Kienle said.
About the Photographer
Carlin Bausch, Graphics Editor
Carlin Bausch, a senior, is the Graphics editor of The Trinity Voice and is entering his third year on the staff. He plays baseball and bowls for Trinity...