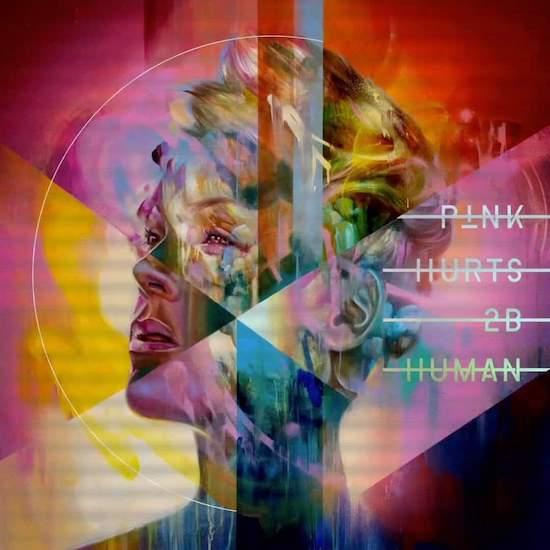 On April 26th, Pink released her eighth studio album to fans around the world. Her new album "Hurts 2B Human" is considered to be a soundtrack to life as it combines wisdom and pop. Similar to her other albums, she shares her personal experiences through her lyrics. She pours her emotion into each song and encompasses strength and growth. Each song encompasses a different life lesson and obstacle she's encountered throughout her life. Pink explained that by doing so, she is able to reach an even wider audience in need of self-help talk.
Prior to releasing "Hurts 2B Human," she put out the song "Walk Me Home" from her album. This song became an instant hit because of its unique blend of electronic elements, pop and rock. It maintains a steady beat while spreading the message about walking through life with a loved one.
In "Courage," she opens up about her insecurities dealing with her appearance. The song maintains a very steady rhythm with beautiful piano accompaniment in the background during certain parts.
Her song "Hurts 2B Human" most accurately reflects her typical aesthetic of mostly pop with a hint of punk. Similar to her 2017 album "Beautiful Trauma," she includes a wide variety of styles, but with the added voices of collaborators such as Khalid, Wrabel and Cash Cash. However, the one downside of this album is that most of the songs are a bit too similar in terms of the beat and tune. If you're looking for an album jam-packed with a variety of tunes, this one won't meet your criteria. This album is a go-to if you're in search of songs with deeper meaning and relatable personal experiences.