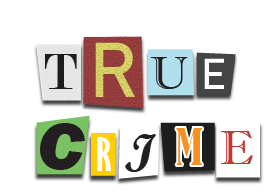 Since Gabby Petito's disappearance on Sept. 11, Twitter feeds, TikTok "For You" pages, and headlines have been flooded by the news of her murder. However, unlike previous murder cases, it is not just the police and the FBI searching for Petito's killer. Instead, it is everyone with internet access and some extra free time. Now, everyone can go online and "play police" for a couple of hours just by looking through the thousands of pieces of evidence available at their fingertips. 
   However, people's fascination with crime doesn't just end with the Petito case. There is a whole genre that capitalizes on this interest: true crime. From documentaries like "Tiger King" and "Making a Murder" to podcasts like "Crime Junkie" and "Serial," anything labeled true crime is bound to have viewers flocking to it.
   The allure of true crime is that it tells a story that pulls a viewer in. It roams down a path of tense conflicts, unimaginable plotlines and feelings of urgency which will all, hopefully, culminate in the mystery being solved.
   "I think the storytelling for me is kind of why I like it," senior and avid true-crime listener Jordan Alch said. "The storytelling has elements that make a good story, like tension and antagonists." 
   A perfect piece of true-crime media that is ready to captivate audiences requires one essential element: a real, but simultaneously entertaining story. However, this balancing act of truth and entertainment often tips the scale towards collapsing in one direction.
   A typical documentary features a bloodthirsty serial killer attacking attractive white girls until eventually the police come and save the day. This same storyline is marketed over and over again as "true" crime when, in actuality, this feel-good narrative of the evil villain losing is far from what real crime looks like. 
   In reality, serial killers are extremely rare and attacks usually come from someone the victim has a close relationship with. Victims are usually poor, people of color and/or trans. Also, according to FBI's Uniformed Crime Report data, there are currently 250,000 unsolved murder cases in the United States. The facade created by the true-crime genre is marketed over and over again as real life, deceiving viewers into thinking they are learning while they stray further from the truth.
   The obvious solution to this would be to focus on a wider array of real cases. However, that raises a new obstacle of making sure the program is made ethically instead of using someone's trauma as a quick cash grab. True crime has to balance making good, shocking content with making sure others' entertainment does not come at the cost of hurting the victim or their family. Unfortunately, the appeal of a jolting story usually prevails over morals.
   One after another, a new and explosive limited series on Netflix invite thousands of people to add their questionable opinions and theories to the story. But while viewers can move on, the victim and their family do not get this same luxury.
   Recently, Netflix released a true-crime documentary titled "Sophie: A Murder in West Cork." The documentary details the 1996 murder of Sophie Toscan du Plantier while she was vacationing in West Cork, Ireland. The documentary interviewed an array of people including her parents, friends, son, residents of West Cork and a man named Ian Bailey. 
   Ian Bailey was able to provide much insight into Sophie's murder, such as information about who the main suspects were, how the police handled the investigation, and the effect the murder had on the small town of West Cork. However, later in the documentary, viewers were shocked to find out that Bailey was no ordinary witness, but the killer himself.
   Giving the murderer an exclusive interview and having him explain and narrate not only many events of the case but also of Sophie's life seems unnecessarily traumatizing for the victim's family. So, while the shock factor of the documentary might result in a lot of clicks on a Netflix page, it is also giving a man who beat a woman to death his dream of 15 minutes of fame.
   This exploitation, however, is not a one-time occurrence. The controversial Duane Chapman, notable for his eight-season show titled "Dog the Bounty Hunter," has decided he will be the one to find Gabby Petito's suspected killer, Brian Laundrie. While Chapman insists that he is a hero who is selflessly dedicating all his time to finding Laundrie, he fails to mention the TV interviews, Twitter followers and monetary attention that he receives from his "selfless" task. 
   It doesn't help that many people are accusing the police of doing too little or that people like Dog the Bounty Hunter are the ones "actually" solving the case. People have flocked to the Petito case expecting it to be solved within a 40-minute podcast. The police and the FBI purposefully don't reveal every piece of evidence they have because they have to build a case to eventually arrest and convict the killer. Revealing too much information only allows Laundrie to get away faster. The police aren't here to make the case a fast-paced, enjoyable documentary for the public to consume.   
   While true crime invites the exploitation and lies of many murder cases, it does have its benefits. Besides providing entertainment, when true crime is made with proper intentions, it can help increase awareness and educate listeners. 
   "It makes me more aware about situations that I wouldn't have known much about before," Alch said. "There [are] a lot of them that deal with human trafficking, which I don't know a ton about. It's just more exposure to the world and the bad things that could happen." 
   There is nothing wrong with listening to a true-crime podcast or watching a new Netflix documentary. However, it is important that the people producing the content and the viewer consuming it make sure it is ethically made.
   "[The creator] shouldn't be spreading false information," Alch said. "If I were to create a true-crime podcast, I should not knowingly spread information that is false or disrespectful to the victims. But, also, it is kind of up to the listener to decide if it is all right. If I was listening to something and I thought that if something was off and the people doing the podcast were disrespecting victims then that is on me to be like, okay, I should not be supporting these people."
    When a new tragedy pops up in a Twitter timeline, it is important to remember that it isn't just an opportunity to talk about it into a microphone for an hour, but a real person needing justice.