The Lumineers finally release second album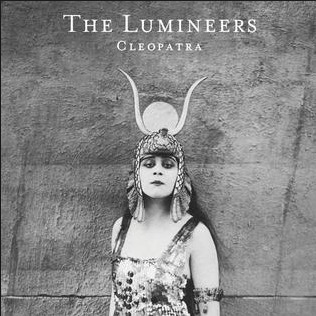 If you were to tell someone to name a song by "The Lumineers" majority would name their hit song "Ho Hey" and only that song. But not anymore, now that their new album "Cleopatra" came out on April 8th. "The Lumineers" are an American folk-rock band from Denver. The founding members of the band are two close friends, Wesley Schultz and Jeremiah Fraites. In 2002, Fraites's brother, who was also Schultz's best friend, died of a drug overdose at the age of 19. After the death, Schultz connected with Josh Fraites, and the two coped with their loss by writing songs and performing in New York City. They didn't have much luck in New York, so the two decided to move to Denver. As soon as they arrived in Denver, they put an ad on Craigslist looking for a cellist. Neyla Pekarek, the third member, responded right away and joined "The Lumineers." Since then, they've had major success and are ready to go on their second worldwide tour.  
"Ophelia"
Before even listening to the song, the first thing that came to my attention was the obscure name for the song. We hear many songs that just have titles with common names like Mary, Valerie and Caroline. But the song isn't even about a girl. It's about the experience of becoming famous with the lyrics, "When I was younger, I should have known better." Overall, this song is my favorite on the album for its detailed lyrics and similarity to their hit "Ho Hey."
"Cleopatra"
Yet another song title with a different sounding female name, but this song is not about the great Egyptian queen Cleopatra. Majority of the songs on the album are very slow and lethargic, but "Cleopatra" is the most upbeat. Lead singer Schultz is telling the story of a woman named Cleopatra and it is even sung from her point of view. Schultz's raspy voice mixes very well with Pekarek's classical cello sound and Fraites's drumming skills.
"Gale Song"
Now this song is for all the "The Hunger Games" lovers out there because it's about hunky Gale who is played by Liam Hemsworth. "The Lumineers" wrote this song for the third movie "Catching Fire" that was released back in November. If you listen to the lyrics very closely, you can tell that  the lyrics allude to the complicated love story of Gale and Katniss. "Gale Song" might be a tad bit slow for some people, but it will still keep you listening with its deep drumbeats and the fact that the lyrics are about a love story.