Pentatonix concert review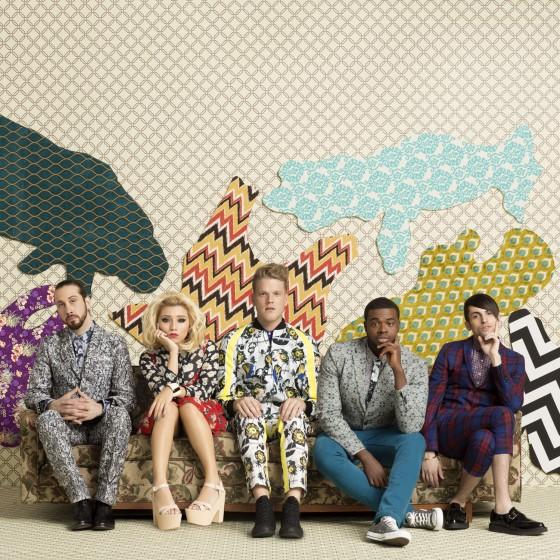 On Thursday, April 14, the CFE Arena was completely packed and ready for world-famous a cappella group, Pentatonix (PTX) to start their concert. Although Pentatonix didn't come on stage until around 9:30 p.m., the opening act started at 8. Opening for PTX was AJ and Us The Duo who both kept the crowd alive and having a good time for nearly two hours.
   AJ Lehrman, better known as AJ, is a 17-year-old who has accomplished much in the musical world for only being a teenager. Besides being on tour with PTX, he has released his own single, "Tongue," and has performed all across the UK. Although he is new in the musical world, he is definitely a name you should remember.
   Us The Duo consists of a married couple, Michael and Carissa Alvarado, who are most well known for posting their six second covers on the app, Vine. They have also released two albums and toured with Oprah Winfrey in 2014.
   As soon as Pentatonix came on stage, the crowd went wild. They kicked the night off with one of their original songs, "Cracked." As the night continued, PTX sang songs ranging from their own popular tracks like "Can't Sleep Love," to multiple Justin Bieber songs and even a Michael Jackson medley. PTX sang many covers from other artists that night, including "NO" by Meghan Trainor, "Say Something" by A Great Big World and "Cheerleader" by OMI.
   An added bonus for fans was seeing PTX perform an original song with Us The Duo. The two bands performed "If I Ever Fall in Love" creating an awesome collaboration. Overall, the concert was a success, and fans from all over had an enjoyable time.