New summer blockbusters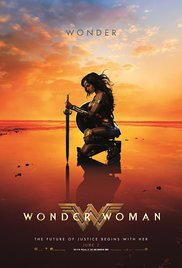 Hang on for a minute...we're trying to find some more stories you might like.
  As the end of the school year draws nearer, everyone is becoming more excited for vacation. Many people go out with friends, stay in and read a good book, travel, or go out and watch some movies. If you are looking for something to do before and after exams, you should watch these films.
"Guardian of the Galaxy Volume 2" (May 5)
  The great guardians are coming back for another adventure. This time, the team will be searching for Peter Quill's birth parents. The previous movie made 773.3 million dollars in the box office and received a 91 percent on Rotten Tomatoes. The upcoming film is expected to follow the same path of success. Hopefully this soundtrack will be just as good as the last one.
"Pirates of the Caribbean: Dead Men Tell No Tales" (May 26)
  Captain Jack Sparrow, played by Johnny Depp, will be sailing the seas once again in search of Poseidon's trident. "Pirates of the Caribbean: Dead Men Tell No Tales" has been an ongoing project since 2011, and the release date will mark six years and six days since the previous movie was released. There are five movies in the "Pirates of the Caribbean" series, and all of them have been very successful.
"Wonder Woman" (June 2)
  Not many superhero movies feature a woman as the protagonist. To remedy this, Marvel has created "Wonder Woman," which will be released this summer. The trailer features Wonder Woman leaving her Amazonian town and going to Europe to help in World War II. Wonder Woman will finally be the first female superhero from Marvel to have her own spot in the limelight.  
"Cars 3" (June 16)
  After waiting six years, "Cars 3" is finally coming out. Each "Cars" movie has an entertaining and original storyline that people enjoy at any age. The new film shows Lightning McQueen trying to prove to a new generation of race cars that he's still the best. However, some complications occur while on his journey to greatness.
"Spider-Man: Homecoming" (July 7)
  Tom Holland will be the next Spider-Man for the newest film of the Spider-Man series. Although he is not Andrew Garfield, he will still make a great Spider-Man because his debut in "Captain America: Civil War." The red-masked superhero will try to balance being a teenager in high school while also being one of the world's greatest heroes. This is sure to be a movie you wouldn't want to miss out on.