New year, new Taylor Swift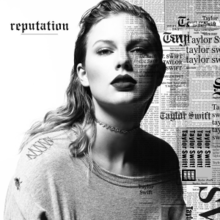 Hang on for a minute...we're trying to find some more stories you might like.
   After banning herself from Spotify, Taylor Swift may finally be back, but she's not better than ever. Fans have waited a long two years for her new single, "Look What You Made Me Do." The new Swift is over her girly pop style and has evolved into punk-edgy Taylor. Swift is notorious for changing everything about herself, whether it's her music, hair style or lip color.
   Many were very hopeful for her new single considering how good her last album was. My first impression of the song was not good, as I thought it was too much like the band My Chemical Romance rather than Taylor Swift. But when I tried to give it a second chance thinking it could grow on me, I was wrong. The song did break YouTube's record of most views on a lyrical music video, but that's the only accolade it will receive.
   The big question on everyone's mind is who is the song really about? Before you even listen to the song, you know it will be about revenge. But who? The song references celebrities who have had altercations with Swift, and there are too many to count. The obvious first choice is Kanye West, considering their past at the VMA's and his song "Famous" that completely dissed Taylor. But there's also Katy Perry, who released the song "Swish Swish" earlier this summer throwing shade toward Swift as well. The list can go on and on about who has had problems with Swift. But the ultimate theme of the song is Swift commenting on her soured reputation and how she never forgets who crosses her.
   The real reason for the release of this song is for Swift to promote her new upcoming album, "Reputation." If we have learned anything from Taylor Swift, it's that if you cross her, she will write a hit song about you. So be ready for songs about Calvin Harris, Katy Perry, Kim Kardashian and Tom Hiddleston. Fans should also be prepared for a sudden switch in behavior. Swift is taking on a new emo-pop persona. Taylor Swift may be changing, but I still have faith that she'll release another smash hit album. Check out her new album, "Reputation," on Nov. 10.