It's taking Abel more than just a 'Weeknd' to get over his exes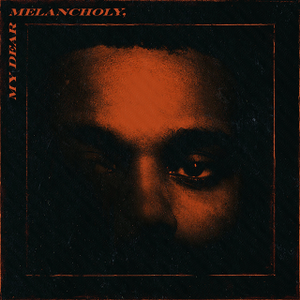 Hang on for a minute...we're trying to find some more stories you might like.
   Abel Tesfaye's (also known as The Weeknd) new album "My Dear Melancholy" is a work of art that pours  out his soul. The iconic six track album speaks for itself as every single song tells its own story. Yet, they  tie together to spill all of his feelings out from different breakups with his exes, Bella Hadid and Selena Gomez. The album is clearly a message to Gomez as Abel seemingly discloses every detail of their relationship. Even with big shoes to fill by doing a breakup album, the album is very put together and seems to go in order of the feelings he experienced post breakup which brings the beauty of reality to listeners. With two features from French DJ and techno artist Gesaffelstein, this album is the ultimate breakup album combined with hints of trap music.
"Call Out my Name"
   The Weeknd strategically made this track the first of the album as it characterizes all of his initial feelings after his breakup with Gomez. He records his feelings of longing for her to come back and questioning why she left, because he felt so strongly about her. Deeper into the song, he continues to battle with himself over why she left and blames himself for loving her so much, and that it was a waste.  He wonders if he was perhaps just another "pit stop" for Gomez. He even directly gave away that the song is about her through the line "I almost cut a piece of myself for your life." While Gomez and The Weeknd were still together, she needed an emergency kidney transplant which she soon received from a close friend. The line implies that he was possibly the candidate for the transplant before her friend was. He elaborated on everything he was feeling, a rarity for him, and the echoey and monotone back beats created the tone of pure melancholy.
"Try Me"
   The second song is a little more difficult to decipher, but it seems that through his pain, The Weeknd is trying to convince an old love interest to rendezvous with him. This may also be about Selena Gomez because of the relationship she shared with Justin Bieber after the breakup. However, this is highly doubtful because it seems more like he wants to rebound and forget about his feelings towards her. The sound is also very echoey and whiney, as he sounds very desperate to move on, mute all the feelings he's ever felt and direct his full attention on something else, even a little compulsively.
"Wasted Time"
   The Weeknd brings the modern breakup vibe again in this song which is fully and blatantly directed at supermodel Bella Hadid. Pining over this old flame throughout the track, he inquires about who Hadid is seeing and that he wouldn't be opposed to getting back with her. He even goes as far as telling her that Gomez is only half the woman Hadid ever was. The regret in "Wasted Times" reveals his tenderness and vulnerability when he spells out all the different feelings he's felt. The low bass and echoey sounds make appearances again, and it even sounds like the album could easily combine into one complete song.
"I Was Never There"
   Featuring Gesaffelstein, the unique electronic tones and synths that wave throughout the song create a bare and vulnerable mood from The Weeknd. The song starts out with deep sounds and a heavy bass, and slowly transitions into a lighter sound when he goes above his usual vocal range. It's almost as if the old Weeknd was "Never There" and he has transformed into someone different. All of the rich echoes and layers of the song are total Weeknd sounds and create the perfect breakup mood. He is in the middle stages of the post breakup in this piece, and he sings out about all the things that "make a grown man cry." The completely raw and unaltered feelings in this song really personify the purpose of the whole album.
"Hurt You"
   The next song on the list is the stage where The Weeknd is facing the fact that it's over, and he indicates that he is not willing to love again when he says, "Cause if it's love you want again, don't waste your time." Starting with the fading in echo that The Weeknd is known for in many of his songs, the basic bubble beat and synth is used to create a pop and more upbeat tone with the help of Gesaffelstein again. The Weeknd doesn't want anything to do with relationships or love anybody because to him "relationship's my enemy."
"Priviledge"
   The Weeknd ends the album with a goodbye saying "So, let's just try to end it with a smile, and I don't wanna hear that you're suffering." This last song is his final say in what he's been feeling, and that he's completely over it. The song starts out with what seems to be a trap tone, but then transitions into an R&B background that echoes with different layers of smooth sounds. His vocals are not intense at all, instead they are very gentle. The gentle confrontation of the song was the perfect way to end of the album, and it provided a closing effect to the whole album with the bluesy feel.
   Although the album lacked variety and most of the songs sounded quite similar, the lyrics were all true feelings and stages of breakups. The Weeknd took a step out of his comfort zone and used this album to let his fans know what really went down with the whole Gomez/ Hadid break-up; and he did a very good job of it.

About the Contributors
Amber Rampersaud, Staff Writer
Amber Rampersaud is a senior entering her fourth year on The Trinity Voice staff. This year, she is the editor of the social media department. Amber is...