Spring Sports Roundup
Baseball
Record: 4-4
"Our team had ups and downs in the short season we had. We played some great games and some games we didn't play up to our abilities. However, one thing we did was always pick ourselves back up and get to work improving ourselves as a team." – Coach Jared Incinelli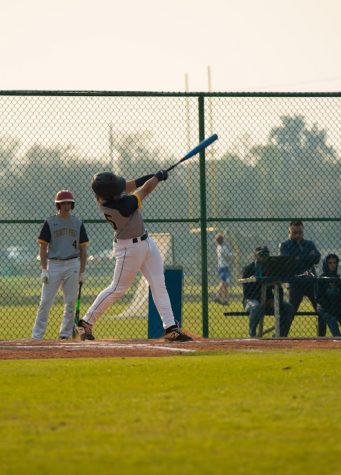 Junior Addison Torres drives the ball up the middle for a base hit. Torres, the starting second baseman, helped lead the team to victory over Orlando Christian Prep with 4 hits.
Softball 
Record: 3-5
"The first part of the season was the toughest part of the schedule.  We predicted we could have won or competed for the remainder of the season with the scheduled games.  They were getting better every day, and it was all starting to come together." – Coach Dee Starling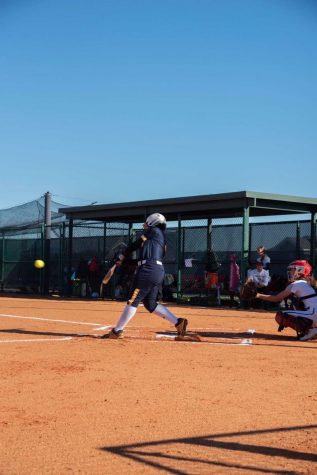 Junior Kayla Alexandre squares up the ball for a base hit. Alexandre was one of the key leaders who helped propel the team to victory over Windermere Prep.
Boys Tennis
Boys Record: 8-3 **undefeated in district play**
"We expected the boys to be very good, and they were. They won all of their districts matches 7-0, and would have made a very deep post-season run." -Coach Richard Babyak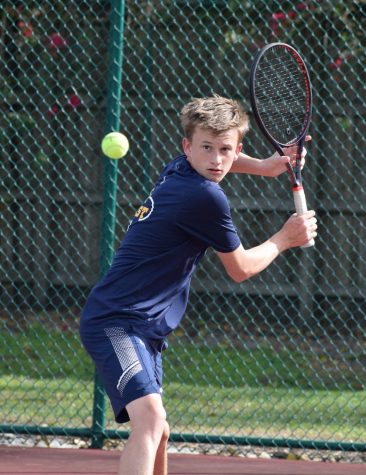 Sophomore Lachlan Bill lines up to backhand the ball. Bill was one of the athletes looking for a deep post-season run this season.
Girls Tennis
Record: 9-2 **undefeated in district play**
"The girls lost a lot of players last year, but the returning players stepped up and were in the midst of a very good season." – Coach Richard Babyak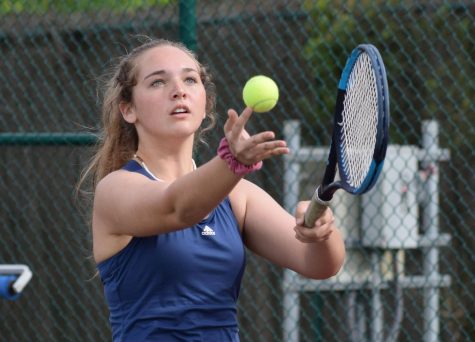 Sophomore Kelsey Silberbusch prepares to serve the ball. Silberbusch played a key role on the team, by stepping up to fill the gap left by the loss of many of the previous year's seniors.
Track and Field 
Record: n/a
"The team was in a rebuilding year, but the athletes were all making great progress.  We were performing well in meets, and athletes were regularly achieving PRs (personal records) in each meet." – Coach Dean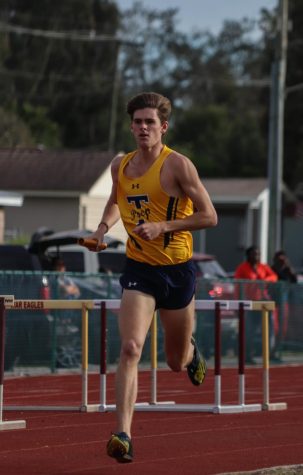 Junior Jack Miller looks to finish strong as he closes out his last lap around the track. Miller was one of the key distance runners and hoped to make a run at states.
Boys Weightlifting
Record: 6-1
"I am so proud of our team. They have worked hard all season and several of our lifters have really made significant progress." – Coach Isiah Cabal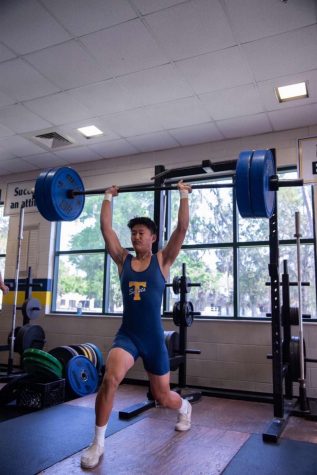 Junior Wes Kim clean and jerks during a home meet. Kim consistently won his weight class and was one of the lifters who was eyeing states.
Boys Lacrosse 
Record: 3-6
"Coming off three major wins, and a competitive but more evenly matched next 6 games, we were ready to finish strong. Our team had made tremendous improvements in all aspects of the game, and we were expected to win out our season." – Coach Marty Schriefer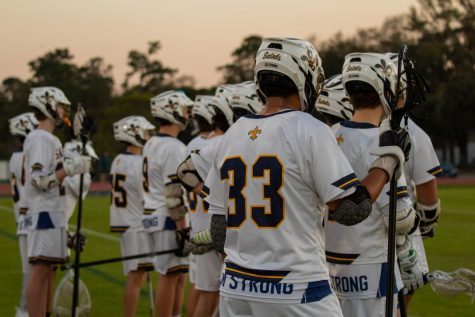 The boys lacrosse team prepares for a home game. The team looked to continue their winning streak for the remainder of the season.
Girls Lacrosse 
Record: 3-3
"I knew after that last game against Orange Wood, we all were ready to perform at a higher level. I was so confident and excited to see the girls come back from spring break and get to work. They showed me in that game that they were ready to compete with anyone and it was so fun to watch." – Coach Katie Palasz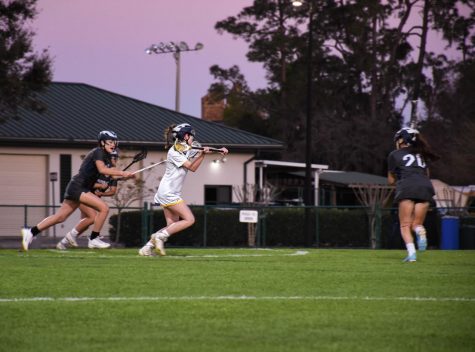 Junior Elizabeth Eberley prepares to shoot the ball. Eberley played a crucial attacking role, helping to lead the team to victory against Lake Howell.