"The Dragon's Price" is almost worth it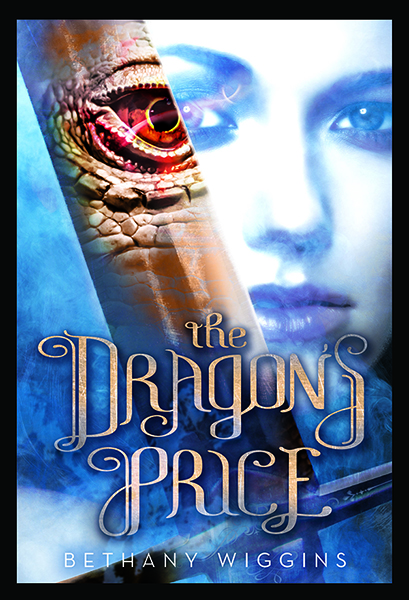 Hang on for a minute...we're trying to find some more stories you might like.
   The Dragon's Price by Bethany Wiggins, the author of Stung and Cured, is a riveting tale about a young princess tied to a centuries-old spell. She must either give her hand to an enemy prince or give her life to a malicious fire-dragon. While this sounds like a typical fantasy-romance novel, its true value goes deeper.
   The princess's name is Sorrowlyn, or Sorrow, who is determined to control her own fate. Sorrow chooses the dragon to the disbelief of the kingdoms, but as she is being lowered into the dragon's cave she meets an unexpected person. The young prince Golmarr, whom she just refused, had followed her into the cave to rescue her from the dragon. However, the dragon has a price which they must be willing to pay to get out alive.
   Golmarr and Sorrow go through many perils to discover the dragon's price, but even when they think they're safe, there is more danger to face. The book has many ups and downs and plot twists making the plot deeper than it appears.
   The Dragon's Price is a new look on the world of dragons and what they really treasure. It had just the right amount of romance mixed in with the action, and the characters were well-thought out and had good background stories. You will grow to love the two main characters and the love they share, but their love doesn't take the forefront of the plot. The storyline is engaging and it's hard to put the book down once you've started!
   "My favorite thing about writing novels is getting to live the story through my characters," Wiggins said in an interview with The Creative Writing Toolbox. "Every time one of my characters falls in love for the first time, it is like I get to fall in love for the first time . . . again."

   On the other hand, this isn't too much different from most of the fantasy novels out there. So, if you are looking for a unique world to immerse yourself in, this is not the book for you. This is a short casual read for a lazy Sunday when you have nothing else to do. There are also some sappy parts, which are a little cringe worthy but it's not too much as the romance is not at the forefront.
   Overall, I would recommend this novel as a casual weekend read. It will not disappoint especially if you are a fan of fantasy-romance books. As mentioned before, this is the first book of the Transference trilogy, so you can expect two more books to enjoy.