Justin Beiber's "Changes": An Album of Mixed Emotions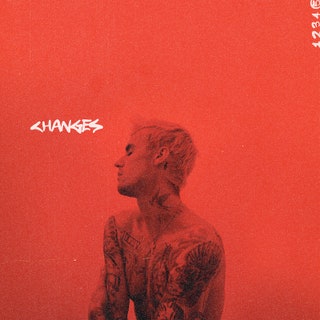 Justin Beiber's "Changes": An Album of Mixed Emotions
"Changes," Justin Beiber's first pop album in four years, is definitely a big change from previous albums. When Beiber released his debut album "My World 2.0," in 2010, he was a shy 16-year-old with a large Belieber fan base, but now is looking into the next phase of his life. 
"Changes," celebrates him leaving his childhood behind and becoming a man. Released on Valentine's Day, it commemorates his love for his wife, Hailey Baldwin. Although, it doesn't seem to have much to do with wholesome love. It incorporates Beiber's (usual) pop with a bit of R&B beats.
"Never thought I could ever be loyal to someone other than myself," Beiber sings in "All Around," the first song of the album. One song after another, Beiber describes how he's sober, young and in love.
The album also features many other artists such as Quavo, Post Malone, Travis Scott and Summer Walker. Sadly, they weren't able to save the album from the constant repetition and bland acoustics. 
With Quavo's feature in "Intentions'," it describes Beiber's love for his wife's beauty. "Intentions" has a radio-friendly acoustic play and personally, and as such, it is my favorite song of the album. It displays Beiber's great singing ability although there weren't many acoustic changes. Quavo contributes a quick 30-second rap verse that doesn't contribute anything to the song (Maybe he should stick with "Migos"). 
"Second Emotion," is my second favorite track and the tenth song of the album. The song features Travis Scott, who performs occasional "it's lit" pop-ins that could have been omitted. Scott seems to have more ad libs than actual lyrics which he ruins whatever flow the album had through his constant interjections. The song speaks of how Beiber would much rather spend time with Hailey than with his friends. 
In his song, "Yummy," the lyrics are (again) about his wife. The lyrics of the song are repetitive with the constant singing of "Yummy", which gets annoying. However, there are some hidden lyrics that add to the song.
In "Forever," featuring Post Malone, the chorus includes scattered vocals, with Beiber struggling to keep up,with the track beat. Post Malone adds his own flavor that almost overshadows Justin's verses (so if you're a Post Malone fan you'll enjoy this song). This song is one of the only R&B tracks that includes a chorus singing, "Forever-ever-ever." 
Personally, Beiber's singing was mediocre and showed little to none of the full potential we heard on "Purpose," his best album.
To promote the album, Justin used a unique promotion strategy. The album was advertised as a return to "R&Bieber," despite its inclusion of several bubblegum pop songs. Although he reached number one streams on Spotify (largely a product of artificial playlist exposure), he has been struggling to achieve similar levels of success such as artists like Billie Eilish.
With little singing variation, basic pop beats and dry features, the album will soon be forgotten, if it hasn't been already. Although the guitar cuts definitely go well with Beiber's vocals, he becomes more expressive, but overshadowed with the modern day track beats. Progressively, Beiber's singing makes him seem like a robot, almost as though he's not putting much effort into the song themselves. I think that even Beliebers can agree that "Changes' ' was his worst album.